Built Environment
The Built Environment is any human-made space in which people live, work, and recreate on a day-to-day basis.
Growing New Zealand's economy while minimising damage to our environment was the reason we first identified the built environment advantage. In particular, Pure Advantage held a vision whereby New Zealand houses could become healthier, more energy efficient and reduce their emissions. Notwithstanding these unsolved challenges, as global ambition has broadened, so should New Zealand's. The arrival and relevance of the circular economy necessitates a more sophisticated take on New Zealand's built environment.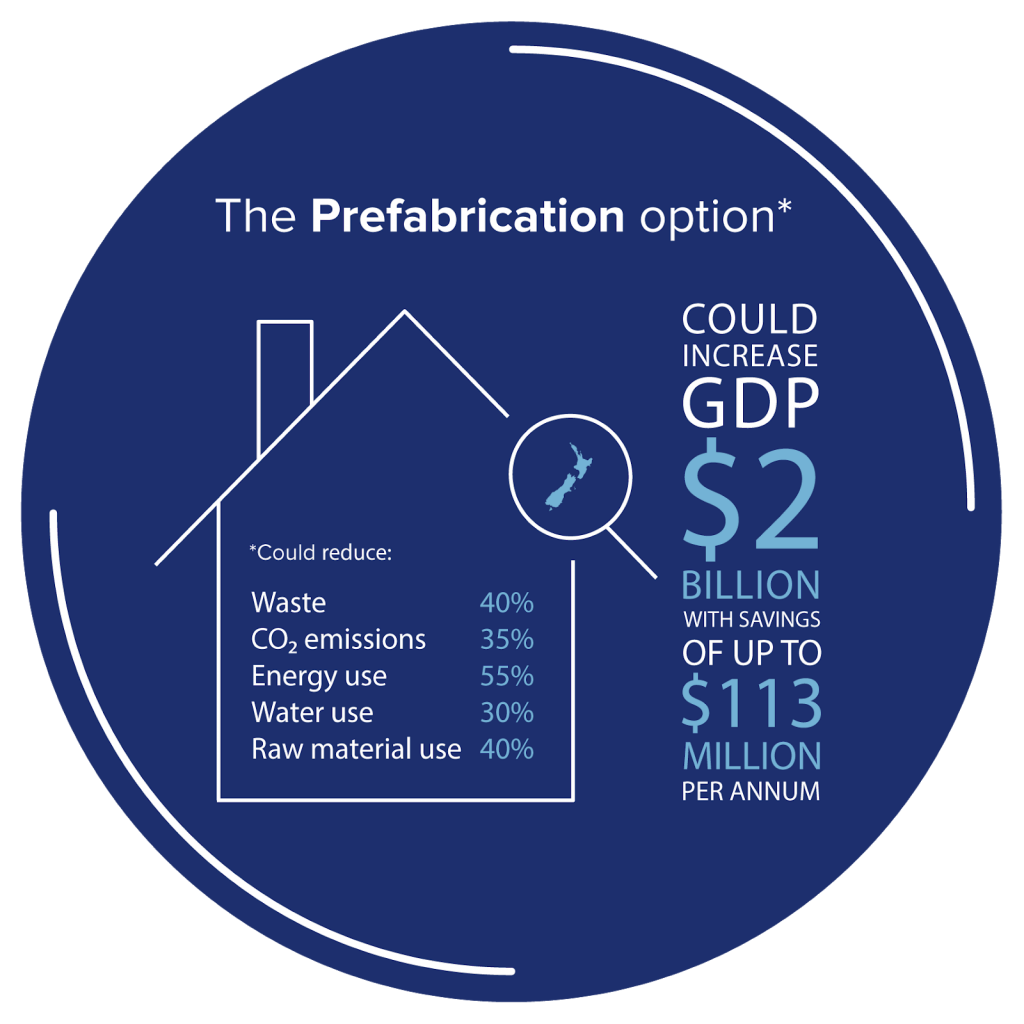 Built environments have long lifetimes and big footprints. According to UNEP, globally, buildings alone use about 40 percent of energy, 25 percent of water, 40 percent of resources and emit approximately ⅓ of GHG emissions. In New Zealand, the built environment doesn't just use, it also contributes — to the tune of about $50 billion a year to our economy. But that figure belies its deep inefficiencies, such as poor insulation across multiple households. New Zealand's built environment is high-turnover, high-waste, high-margin, high-cost (and low-investment). For us, that also means New Zealand's built environment is high-potential.
The world's linear wisdom has evolved; the circular economy is as inevitable as it is desirable by virtue of its decoupling resource use and emissions from economic growth. Pure Advantage has pressed the case that we must drive harder for a built environment to shed its linear mentality. A 2018 report on the benefits of a circular economy for Auckland — where construction represents $4.2 million or five percent of its GDP — found that to increase efficiency, repurpose waste and increase revenues (to the tune of billions of dollars) the city must embrace circular principles. Suggested measures included prefabricated housing, product lifecycle stewardship, reducing deconstruction and designing out waste.
There's opportunities to rethink built environment processes too. The New Zealand housing crisis has revealed the extent of the public-private disconnect and why multifaceted solutions have to be found. In a 2017 OECD report about Improving Productivity in New Zealand's Economy, the construction industry was called out for special attention. It found that evidence of poor management and sluggish adoption of new technology has exacerbated lacklustre competition, which has led to poor productivity compared with other OECD countries. High profile private-sector construction receiverships further illustrate the need for rejuvenated thinking, for example in policies that promote greater investment in capacity and training.
New Zealand's built environment could also future-proof by better tackling energy efficiency, identifying co-benefits and designing, for example, grid-enhanced buildings that incorporate the flexibility to provide services back to the network. Private-public strategies that incentivise grid integrated and/or net-zero energy buildings (which, according to the New Buildings Institute, have already increased 700 percent in the past five years) is one potential opportunity.
The Ellen MacArthur Foundation defines a circular built environment as one that's "designed in a modular, flexible manner, is built with efficient construction techniques that minimise virgin material use, and is highly utilised". Pure Advantage looks forward to communicating the stories of our circular leaders and, perhaps more importantly, broadening the imagination of what's possible for our laggards.
The 2018 updates to our original Advantages were written and designed by John Lang, founder of Consult Climate.
Reference:
M. A. Schnabel (ed.), Back to the Future: The Next 50 Years, (51st International Conference of the Architectural Science Association (ANZAScA)), 2017, Architectural Science Association (ANZAScA), pp. 427–435.