Kaitiakitanga – Reframing the Conversation
What does it take for Aotearoa New Zealand to lead in addressing big challenges like climate change or threats to freshwater and ecosystem health? Where do you even start in trying to answer such a question? Does it begin with presenting an argument with the latest science and innovation insights? Or maybe some numbers that statistically paint the "problem" accompanied by suggestions of what might be done? Or maybe the solution lies in promoting good public policy and law?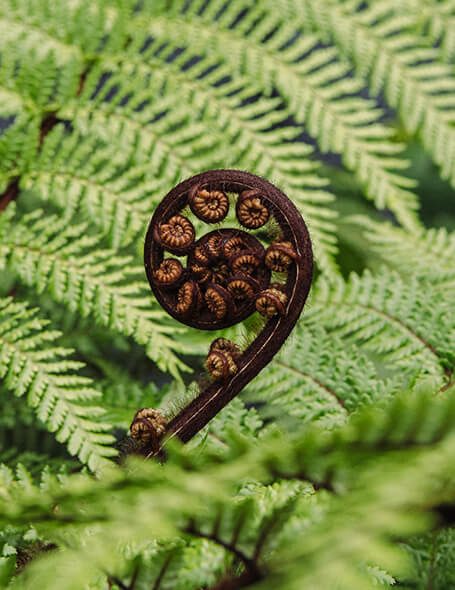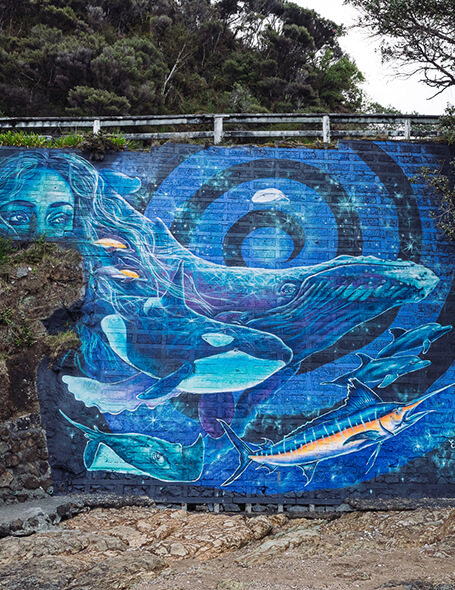 It is in fact all of these things. There is, however, one lens that is often not well understood. It gets overlooked. It gets ignored. It even gets diminished or suffers the fate of being consigned to the realm of jargon or trivia. Here I am talking about the ancestral values of marae, the first cultural centres that were established in Aotearoa New Zealand some 800 or more years ago.
Nations go about their ways in tackling climate change and social and environmental wellbeing from their own positions of strength as well as responding to their own sets of challenges. New Zealand does too, but there is a great deal more that can be done in shaping policies and actions where Indigenous values are concerned.
We are well poised to harness the value of Māori worldviews with the taonga or ancestrally treasured stores of knowledge that live in the 780-odd marae communities throughout the country. These worldviews may play a significant role in shaping up transformative ways to improve the social and environmental health of the world around us.
We just need to look at initiatives like Pā to Plate, the emerging food market place in Northland. It connects marae gardens with descendants wherever they live, through face to face farmers' markets and the online platform. The project aims to promote local land use based on adaptive customary knowledge within changing climatic conditions. 'Signs of nature' such as the movement of certain fish species up waterways and the flowering of native trees signal planting time. Local observations in Northland talk about a seven week shift in time to plant compared with just a few decades ago. Pā to Plate harnesses this kind of knowledge system and set of practices, thereby connecting kai (food), kōrero (information) with kāinga (communities). It moves away from the kind of industrial level land use and application of synthetic fertilizers that have dominated rural farming for decades.
Then if you turn further north you may see the Tangonge wetland restoration efforts. There, 1500 acres of lands belonging to Te Rarawa and Ngāi Takoto are the focus of a significant socio-environmental enhancement programme. The wetlands were once a prolific resource to Māori communities, but decades of farming saw Tāngonge become heavily modified, damaged and diminished.
Other marae communities are doing innovative things with their lands. Some might not be considered 'traditional' in the sense of land use deriving from ancestral practices, but they are still centrally concerned with maintaining a sustainable balance of ecosystems and biodiversity alongside their human communities. Through marae community land trusts, there is, for instance, the novel ginseng initiative of the Maraeroa C Māori land trust in the King Country. And many other marae communities nationwide are involved in other sustainable initiatives for their people ('tangata') and lands ('whenua'). In recent years, we have seen a growing number of manuka honey enterprises such as amongst Ngāti Porou in the East Coast, the whānau-based operation called Taitokerau Honey in Northland and Manawa Honey in the Tuhoe heartland in the Urewera.
Drawing on the strength of local people and knowledge is important now more than ever. The Covid-19 pandemic has also dramatically shifted our focus towards local solutions for the problems that the global community is now facing. Commentators throughout the world are echoing these basic ideas. One in Canada headlines with "The real cure for COVID is renewing our fractured relationship with the planet". The authors argue:
""If humanity is to endure, the coming months must hold healing, not just of populations across the globe from the coronavirus, but of the Earth herself."
This view applies squarely to the challenges brought about by the changing climate as well. It also sums up the drive of kaitiakitanga, or good stewardship, and validates its context: local communities working in sync with local environments and habitats. And while it might be marae from where kaitiakitanga is grounded, it is communities – from rural, urban, farming collectives, catchment groups, hapū and their local marae, together with their neighbours, and others – within which good stewardship should be promoted.
How can this work? First, if we are talking about anchoring kaitiakitanga in its ultimate ancestral values setting, then we look to marae for validation and meaning. We look to marae for ancestral precedent asking, for example, who were custodians of this landscape and how did they utilise its resources, preserve or protect them? What mistakes did they make and what can we learn? Kaitiakitanga has a past-future dialectic, where we can be guided by past actions to promote integrated environmental and human health outcomes for long-term, inter-generational benefit. We also need to ask what practices need to change, especially in response to the rapid shifts that are happening in our lands, waters and communities. What are the opportunities in taking advantage of these changes? These might be growing new foods that are now better suited to (d)evolving environments or adopting new land and water uses and practices as we collectively move towards decarbonisation.
Second, kaitiakitanga invites partnering with wider local communities who each have their own attachments or responsibilities to lands and waters. Farmers, horticulturalists, schools, local government, central government agencies and others are part of this network. Some have intimate knowledge of lands as owners. Some have owned farms for generations. How does that knowledge combine with marae knowledge of the same landscape to shape a shared future of integrated management?
Third, and turning inwards to the marae community itself in its truest sense, they are a kin collective that now number in the many hundreds, if not thousands. By far, the fast-moving Māori majority do not live within the physical marae locale. This is the case for Indigenous peoples throughout the world – many no longer live in their homelands. Responding to the challenges and opportunities of a changing climate and improving environmental and human health require collaborative and inclusive engagement. Initiatives or interventions will have a far higher degree of success if they are "home"-grown and supported. Home-grown, which includes local and non-local descendant community members, also secures the responsibilities of custodial care, of kaitiakitanga to people who know the concerns, or who simply want to re-engage in their ancestral future even if they don't yet know what first steps to take. Part of this picture must include youth who will inherit the legacies of today and who will be kaitiaki or trustees and guardians of tomorrow.
These kaitiaki may build on the growing understanding of the reciprocal obligations inherent in kaitiakitanga. That is, utilise, restore or revive Papatūānuku and in turn human communities may benefit.
And at the heart of this cyclical relationship is the idea of protecting mauri. Commonly interpreted to mean 'life force', it is a tricky concept to understand. Yet it is such a fundamental idea that has immense potential for guiding responses to the problems of climate change and environmental degradation and is therefore worth decoding.
Beyond the notion of 'life force', mauri, Paul Tapsell explains, may be akin to the idea of energy that exists across and through a landscape. If we think of a waterway; a river, stream or lake that has undergone significant change in quality, it is usually due to land-based inputs into that waterway. So we don't talk so much about the change in mauri to the water or receiving body, but rather changes to mauri of the wider catchment, inclusive of the lands bordering and near the waterway, from the mountains to the sea. There are likely negative changes to waters, and we know of the dire conditions of many of our waterways in terms of nutrients, pathogens or sediment build up. Other dimensions of water quality may change, but life forms may survive or even thrive within. The energy across waters and lands has shifted from one state to another. And this state is human-influenced so we need to understand human interactions, behaviours, needs and aspirations relating to that environment. That is no small feat, but can be achieved with open dialogue, trust and a willingness to focus on common goals.
When mauri is in stasis, or has equilibrium, there is good health. There is balance between parts of an environment or an ecosystem. The role of kaitiaki is to understand what it takes to retain or return that balance. The tools of marae knowledge and western biophysical science will help in moving from understanding the problems to finding the solutions. Philosophically speaking, the term mauri has two complementary parts: ma may be thought of as deriving from 'mā' or ideas about clarity and insight where mā derives from māramatanga or enlightenment. It also means clean, white or pale. "Uri" refers to dark, darkness and may infer ideas about not having understanding. The challenge that mauri provides then is to understand what causes imbalance in an ecological or indeed social environment, and then respond with knowledge, insight and vision.
There is immense potential in kaitiakitanga for promoting social and environmental good. We can turn regional and national conversations on their head and begin searching for novel solutions to challenges such as climate change and the Covid-19 pandemic by reframing from the lens of kaitiakitanga and its baseline value, mauri. It will take a collective approach to do this well and to do this for Papatūānuku and tomorrow's kaitiaki.