With the Government proposing to introduce a Zero Carbon Bill by the end of the year, climate change legislation is getting set for its biggest shakeup in 20 years.   
Through its recent consultation, the Government asked New Zealanders their views on what a net-zero target should mean, whether we support a UK-styled climate commission, and how we should prepare to adapt to the impacts of climate change. 
Essentially, how ambitious do New Zealanders want to be on climate action?
For many, these present difficult questions. Not least because they require a fair amount of guesswork to consider what the impact of emissions-reduction policies yet to be designed will have on our homes, our communities and our businesses. 
At another level, they are difficult questions because they are causing to confront some big issues; the impact of climate change on vulnerable communities, the competitiveness of our trade-exposed industries, and what sectors should be responsible for cutting emissions.
For Pure Advantage, a key question is how we create the right settings to position us to gain from an economy in transition.
Along with 14,500 others, we submitted our views on a zero-carbon bill discussion document, supporting  the Government's ambition for New Zealand to show leadership on climate action and encouraging the view that finding solutions to address climate change will not only ensure against  the impacts we will face if we delay action, but is an opportunity to benefit from transitioning to a net zero economy.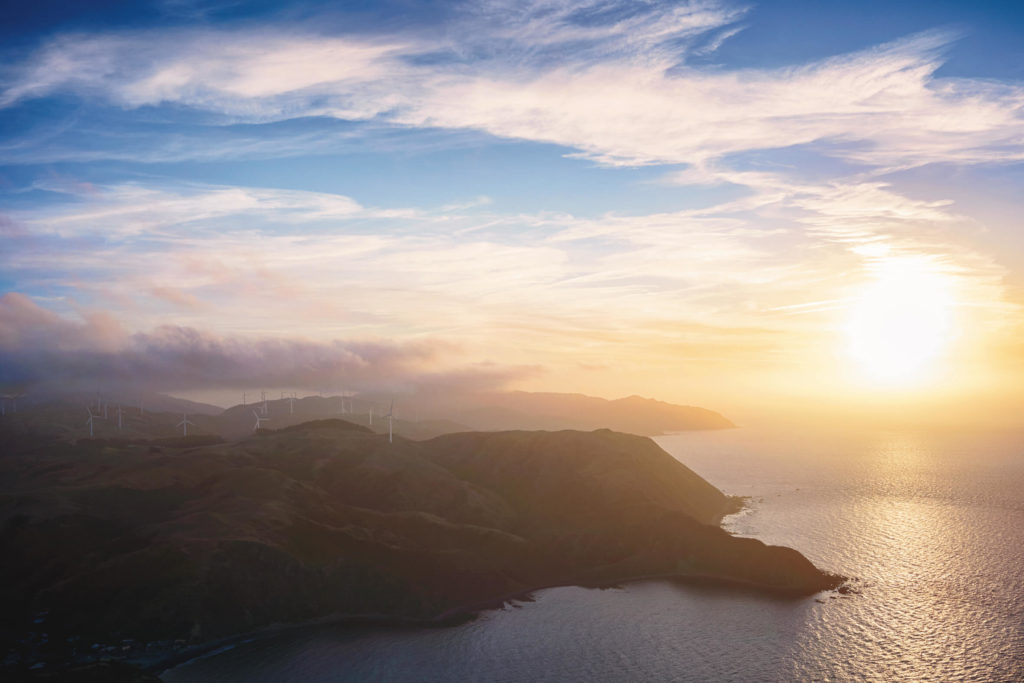 Here is our submission:
Setting a target for Net Zero New Zealand
We support the Government's ambition to move New Zealand to a low emissions economy. Pure Advantage has long held the view that there is an opportunity to improve national wellbeing by pursuing an economic strategy based on green growth. In particular, Pure Advantage has for most of the last decade promoted the view that if we focus on our natural advantages we will improve our competitive positioning in the global shift to a low carbon future.  It is through investing in innovation in areas that affect us most, that we will gain disproportionately by finding solutions. 
We support an ambitious target being set through the Zero Carbon Bill. To effectively transition our economy will require changes across sectors, and we must be ambitious in pursuing our commitment to a global climate the 'hold the increase in the global average temperature to well below 2°C above pre-industrial levels and pursue efforts to limit the temperature increase to 1.5°C above pre-industrial levels, recognizing that this would significantly reduce the risks and impacts of climate change' and that research shows there is global economic advantage in limiting temperature rise.
To achieve net zero in New Zealand, we support a target that reduces CO2 to net zero while also reducing short-lived gases like methane. Reducing CO2 should be the central focus of emissions reductions, but we must take action on all gases to improve the chances of keeping global temperature increase to less than 2°C.  Our emissions reduction strategy should reflect the imperative of addressing long-lived gases as the greatest cumulative contributor to climate change. But we should also recognise that short-lived gases affect the rate and magnitude of climate change in the near term, and that to be ambitious in our pursuit of limiting global temperature rise we must reduce our current levels of methane emissions. We suggest that the rate and scale at which short-lived gases are reduced should be informed by robust science e.g. recent research by Frame et al and a strategy that looks fully at the opportunities and costs with existing solutions to find the best combination of sequestration and emission reduction strategies across sectors.  In pursuit of a net zero New Zealand, we must centre CO2 in our efforts to address global warming while concurrently pursuing solutions to reduce the production of shorter-lived gases.
Addressing short-lived alongside long-lived gases also incentivises us to play to our competitive advantages; driving research and innovation in sectors that will become increasingly more important to other countries as they shift from CO2 heavy sectors to address short-lived gases like methane. Solutions already exist for reducing methane from on-farm emissions and we are in a position to continue developing and leading others in low-emission farming techniques. Setting a target that requires a reduction in methane, with appropriate support for research and investment in this sector can spur the type of innovation by which we stand to gain in a global market increasingly shifting towards low-carbon products and services. Considering farming methods in the context of a low-emissions economy also provides the opportunity to consider broader sustainability goals, and how we can grow an agricultural sector that not only addresses emissions but other environmental issues like soil health, water quality and biodiversity. This is the core of our view on achieving net zero New Zealand – that there is an opportunity to improve our environment, our economy and our wellbeing through coordinated action on climate change.
We do not support a target that can change over time. We need legislation to create a fixed long-term target to encourage the investment and infrastructure needed to support a low-carbon future. This long-term goal must stand, but there should be flexibility in our pathway to net zero to allow us to accommodate and capitalize advantageous shifts in technology and science and adapt our strategy to reduce emissions accordingly.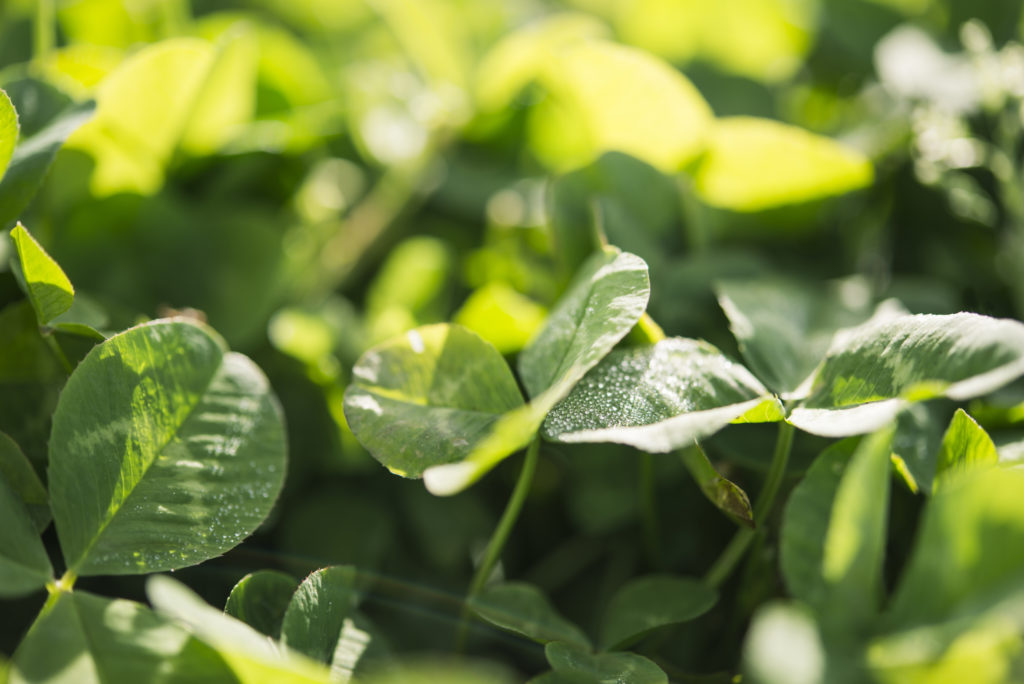 Emissions Budgets
While there must be flexibility in the long term for how we best reduce emissions, in the shorter term, a degree of certainty is necessary to help businesses and communities plan for a low emission future. To achieve this certainty, we support the inclusion of budgets as stepping stones to transition to net zero. Transparency around Government action in response to these budgets will also be important and we support the proposal that Governments should be required to respond to emissions budgets with a plan for how they will be achieved.
While we acknowledge the ease of alignment of the proposed five year budget cycle with our international reporting structures, we see merit in the views of the Parliamentary Commissioner for the Environment, who recommended budgets be set for six-year periods with a requirement for Parliament to review the adequacy and progress of emissions reductions plans halfway through the budget cycle.  This would mean that each term Parliament would need to engage with progress reports and future budgets which should encourage greater buy-in across political parties. 
Cross-party support will be key to an enduring approach to addressing climate change and to create the certainty with which the Zero Carbon Bill is intended.  We saw the value of cross-party buy in as a member of the Joint Project Committee, involved in the 2017 release of Globe New Zealand's 'Net Zero New Zealand' that identified four domestic emission reduction scenarios through to 2050 which could position New Zealand to achieve emissions neutrality. This kind of cross-party support will become all the more important as we shift into decisions to achieve net zero. With this in mind, we support a six-year budget.
Climate change commission
Pure Advantage supports establishing a Climate Change Commission as an independent body to oversee our transition to a net zero economy. Effective institutional settings are vital to building a climate-resilient society and to the economic and social prosperity of a country.  We must have robust and trusted institutions to navigate the complexities of climate change and build the capacity of societies to respond.
The role of the commission should be focused on creating an enabling environment for society to adapt and one that is free from political jostling to ensure an independent and trusted advice.  We support the commission to have an advisory role, rather than as a decision maker, but strongly advocate for mechanisms to be built into the Zero Carbon Bill to hold Government to account on its actions and respond to the commission's advice.
We support the commission advising on future targets and budgets and monitoring our progress to meet these.  This is a valuable role for the commission – offering transparency and keeping track of our ability to deliver on our target. We  also support the commission to have a role in advising on the extent to which international emissions reductions should be used towards our targets. This role should focus on maximising our domestic efforts to increase carbon sinks and reduce emissions where we can, looking to international carbon markets where we must, but ensuring the credibility of these to maintain integrity.
Recognising the broad impact that a net zero economy would have, we support the commission holding expertise in the areas identified in the discussion document. We see business and innovation as critical components to a low carbon economy and suggest that access to expertise in business competitiveness and innovation and technology is essential, rather than desirable as set out in the discussion document. If these skills are not held by commissioners themselves, there must be a mechanism set up to ensure impartial advice from these sectors.  In addition, we suggest there might be an opportunity to build in stronger connections with the commission to other key institutions and opportunity areas like local government, district health boards and universities. The success of the transition to net zero will be in aligning effort across public and private institutions to achieve mutual goals and multiple outcomes (e.g. health and biodiversity outcomes alongside emissions reductions). We see the potential for the commission to draw connections between opportunity areas and levers of private and public institutions to reduce emissions alongside other goals.  We also suggest the commission reflect a balance of international and local expertise to ensure we are sourcing the best possible advice that is responsive to our local context including te Tiriti o Waitangi.
Adaptation
Transitioning to a net-zero economy must go hand-in-hand with building a climate-resilient society. We share the view of the Climate Adaptation Technical Working and Advisory Group who recommended that the Zero Carbon Bill should be used as an opportunity to give consistent and clear legislative mandate for climate change adaptation.
We see climate mitigation and adaptation in need of integrated thinking. Not least because the impact of policies to reduce emissions must be considered alongside the costs of inaction that will otherwise be faced by our people, communities and businesses. But more fundamentally, because to meaningfully build climate change resilience is an opportunity to improve wellbeing, particularly for vulnerable communities.
An economic model based on green growth is underpinned by the notion that there is the opportunity to increase prosperity through finding sustainable alternatives to our current ways of living and doing business. Resilience too implies the ability to withstand change and continue to prosper.  Our institutional and legislative frameworks must respond to this fuller sense of climate-resilience, not only finding ways to cope with climate hazards but to build the resilience of our communities and our economy to prosper as conditions shift. 
We agree that a national risk assessment will help to support decision-makers including businesses, iwi/hapu and communities to plan for a climate resilient future. While not without the need for caution in its development and application in climate policy, understanding the risk and vulnerability of our communities and industries is crucial to make informed decisions about how we adapt to climate change. We support the development of a national risk assessment being a function of the Climate Change Committee. The commission must be adequately resourced to undertake this work. A small group of experts akin to the United Kingdom's Adaptation Sub-Committee could offer an option for how to ensure the commission is set up with the right skills and expertise on climate change adaptation alongside those necessary for considering climate change mitigation.
We also suggest a role for the commission to consider how a just transition could be realised through building resilience.  We must avoid a sense that adaptation is about being able to weather the storm and not merely manage the impact of climate change to vulnerable communities and places, but actively seek to avoid crises in the first place. This means finding the opportunities to build more sustainable communities and industries and ultimately that we maintain a focus on reducing emissions to mitigate the impact of further temperature rise.
Centring the opportunities in a transition to net zero
As your document highlights, transitioning to a low emission economy comes with challenges but can also include benefits that extend beyond reducing emissions. While the cost of transition is often the focus of discussions, this must be balanced by focusing and promoting our biggest opportunities; driving research and innovation in sectors that matter to us most and increasing our resilience to economic shocks.
We note that the economic costs cited in the discussion document do not take into account the cost of inaction and encourage an approach to future research that is able to show how New Zealand can become more prosperous and resilient through an economic transition.  How, for example, we can benefit from creating a high-value economy, sharpening our edge by investing in new carbon-reducing and sequestering technologies on farms and supporting the growing Māori economy.
We see the Zero Carbon Bill as a key tenet of steering us on a course to net zero and acknowledge Government's leadership in setting the institutional and legislative framework to transition to a high value, low emission economy.  While the right framework is essential we must also be willing to experiment and make bold moves in strategically aligned areas now to realize impact in the short term. This means immediately scaling existing solutions such as decarbonising our transport fleet, maximizing deployment of renewable energy and reducing on-farm emissions as well as investing concurrently in new areas to spur innovative solutions for more rapid widespread adoption.