There can be no doubt that tackling climate change is one of humanity's most pressing issues. It's no longer a matter of if and when climate change occurs, but of its impact. The effects of a changing climate are already with us. Our task is to both mitigate the effects of a climate changed and to work globally and across all sectors to prevent carbon emissions from further damaging our climate.
The invitation to contribute to the discussion on what we collectively need to do is an opportunity to share the work underway by Auckland Council to reduce carbon emissions.
We have been making significant changes to the way we deliver key services to Aucklanders, most notably in the areas of transport, urban development, waste minimisation and the planting of trees.
Let's start with transport where we are seeing some of our most impressive emission reductions and arguably the area of greatest opportunity to go further, faster.  Here is the story by numbers:
Electrification of rail reduced Auckland's rail emissions by 80% overall and by 86% per passenger kilometre. This translates to an emission reduction from 30.2 kilotonnes to 6.1 kilotonnes with a saving of over 9 million litres of diesel a year.

Once completed, the

City Rail Link

will reduce Auckland's carbon emissions by 268,000 tonnes over 40 years, contributing significantly to our climate change goals.

Additionally, City Rail Link project delivery includes rigorous measurement and carbon footprint reporting. The energy savings from the first two phases of construction are projected to avoid 2,393 tonnes of carbon and the operational savings at stations once the CRL is running are expected to equate to 15,000 tonnes of carbon.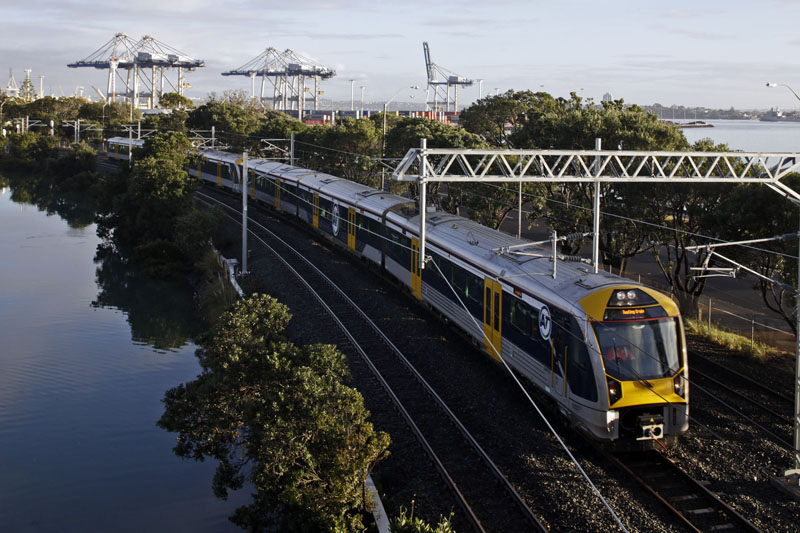 Changes to the way we deal with waste are also crucial to reducing our carbon footprint and meeting our obligations as a city. The implementation of the Waste Minimisation and Management Plan has seen regional emissions per capita from waste decrease 4% between 2010 and 2016, from 219kg carbon to 210kg carbon per capita. Across a total population of more than 1.6 million, this represents a huge reduction.
On the campaign trail last year I outlined my plan to improve the city's living environment and offset Auckland's carbon emissions through a major tree planting initiative: 'Million Trees'. In the nearly twelve months since, we have put 150,000 new plants in the ground, with a million on track to be planted before the end of this Council term. This will not only create carbon sinks and reduce carbon emissions; it will also help to reduce coastal erosion and inundation from sea-level rise – symptoms of climate change that Auckland will increasingly need to tackle in the future.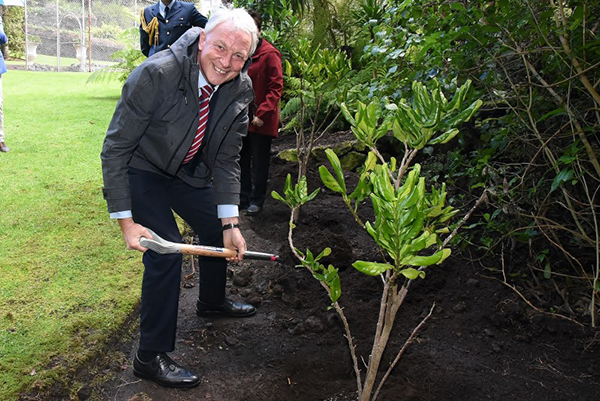 Other changes undertaken by Auckland Council to reduce our carbon emissions include:
Replacing streetlights with LED's, reducing energy use by 72%.

Retrofitting Council's 135 Albert Street building, leading to a 30% reduction in electricity, equivalent to an emission saving of 320 tonnes of carbon.

The installation of solar at five Council facilities, delivering a saving of 37 tonnes of carbon annually.

The redevelopment of Wynyard Quarter has been guided by ambitious sustainable development requirements. This is leading to the construction of buildings which will deliver in excess of 4GwH worth of electricity savings, or around 687 tonnes of carbon – and that is only the first few buildings. Imagine what is possible when the area is fully developed.

Council's CCO Watercare plans to run the Rosedale and Mangere wastewater treatment plants entirely on self-generated electricity, reducing electricity use by up to 37 GwH every year.
These measures represent a major shift in the way that Council provides infrastructure and services to Auckland, delivering significant carbon emission reductions – but of course, we need to go further. Auckland is a growing city so we need to think hard about how we embrace growth in a way which continues to prioritise tackling climate change and doesn't undermine the progress we have already made.
This is not going to be easy and I believe that the only way we can go further faster is tackle the challenges together. We need to take a collective, cross-sectoral and global approach.  As Mayor of Auckland, I am committed to seeing our city help lead that charge.