Nicola Patrick talks with CEO Bob Penter
The following Case Study featuring Bob Penter, CEO of Waikato River Authority forms one part of Financing the Future, our dynamic content project exploring the market opportunities for impact investment in Aotearoa New Zealand. The project is produced by Pure Advantage and promoted in association with the Impact Investing National Advisory Board Aotearoa New Zealand and the Responsible Investment Association of Australasia. Access the full project here.
Acquiring and converting dairy farms to organic status to access price premiums whilst delivering reduced environmental impact and strong investment returns is the concept behind the Waipā impact investment initiative. Two years in development, the Waikato project is nearly ready to launch. Waikato River Authority CEO Bob Penter expands.
What was the original goal of the project?
Improving the quality of the Waipā River catchment without relying only on regulation and grants was the original driver for this project. The Waikato Regional Council Healthy Rivers Wai Ora Plan set a pollution reduction target of 10 percent over the next decade for the four main water quality contaminants – sediment, E.coli, Nitrogen and Phosphorus. The Waikato River Authority funded the Regional Council to study the feasibility of impact investment to tackle this.
Priority 'environmental hotspot' areas in the Waipā catchment that were disproportionately affecting the overall catchment were identified. At a purchase value of more than NZ$150m for these farms, the Authority couldn't justify spending half its clean-up fund on just these farms. But we were discovering that we could get significant environmental gains, plus a commercial grade return, through private capital.
This set the scene to explore whether buying conventional dairy farms and transforming them to higher value organic dairy with low environmental impact practices like retirement into native forest, sediment traps, wetland creation and riparian planting, could be part of the answer for the Waipā and in turn the Waikato. We could transform current land use to sustainable management practices, reduce stocking rates and still get an attractive financial return for investors while protecting their capital.
How is the investment structured, who are the investors?
The structure relies on a new company to raise the capital for purchasing farms, to manage the conversion process, and to do the environmental and social monitoring required. The first step is likely to be acquisition of two or three farms that are already on the market and have been subject to due diligence.
The second stage is to scale the impact investment to achieve the catchment-level impact sought. We're working with investment specialists to develop a 10-year hybrid debt-equity bond with attractive financial returns. We hope to have this ready for investment in the second quarter of 2019. It will be structured to provide a guaranteed fixed interest payment every six months (the debt part of the hybrid) alongside a share in capital gain from the eventual exit after 10 years (the equity part of the hybrid).
Likely investor types include Waikato-based trusts, funds with a focus on impact investment, philanthropy, and the likes of Kiwisaver and similar funds. These organisations are motivated to pursue change over long term and deliver transformation in the community.
What challenges were faced in securing the deal?
It's not been easy – it has required lots of conversations as we're still building general awareness in New Zealand of impact investment. But we've assessed the appetite and know there is not enough of this type of investment available to satisfy the market.
The key challenge is its 'newness' and therefore perceived risk. This includes a lack of understanding of the concept here and the need to guarantee investors that they will receive the financial returns offered through interest payments. This will be challenging over the initial three-year window before farms are certified organic and can access the price premium, so we need an entity to act as underwriter for the six-monthly interest payments to investors as there is a potential shortfall in cash flow. The ability of the management company to execute the conversion process, environmental change and run the farms profitably is also essential.
The willing seller, willing buyer component is less of an issue. We know farms are finding it harder to perform and more are on the market than ever before. Smart farmers are analysing what they need to do – they may not be able to reduce their outputs and still have a profitable farm. This model offers an exit pathway.
How were these challenges overcome?
It's still to be overcome but several regional organisations are actively behind this project. We've got people thinking in a different way and realising the potential. This is no longer simply about grant funding restoration projects or regulation – we can achieve significant outcomes at pace through impact investment. There will be an immediate benefit of a 20% herd reduction and change in pasture mix – nothing else works at that pace. Also, by understanding opportunities at catchment level we can build track record and scale up to attract impact investors as well as conventional investors. 
What would you do differently next time?
I would have brought in overseas experience earlier. It is new to us but it's been around for 20 years in North America and Europe. We don't need to start from scratch – we can show it's been tried and proven. Boards are often more cautious when they're out in front, but this could be transformational.
Our purpose is to protect and restore the river but we're not going to follow a linear path over the next 80-100 years. We will need waterfall moments. Without those, our current trajectory will fall short. Impact investment offers a step change.
What impact will be achieved?
The modelling shows we'll achieve environmental gains across the four priority water quality contaminants, plus greenhouse gases, of 40-50 percent over 10 years. We'll also produce significant social benefit through new skills and employment, and will be supporting local Māori-owned businesses. For the Waipā, where sediment reduction is a key focus, we can meet half the council's 10 percent improvement target through this alone, while also delivering profit for investors.
Overall that could lead to a 2 percent sediment reduction for the whole Waikato catchment, which doesn't sound like much but it is huge considering we're dealing with an area of 11,000km2.
At a glance
Mission: Restore and protect the health and wellbeing of the Waikato River

Location: Waikato

Year formed: 2010

Website:

www.waikatoriver.org.nz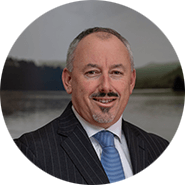 Bob Penter is the CEO of The Waikato River Authority created via legislation as an independent organisation to oversee the restoration and protection of the Waikato River – New Zealand's longest river.