Last November a group of business people, some politicians and others gathered in the garden at the Consular General of Japan's residence in Auckland. We watched a traditional kagami-wari ceremony – Economic Development Minister Steven Joyce dressed in a robe, the Japanese Ambassador, the Consular General and two Oji business leaders, all with small wooden hammers cracking the lid of a barrel of sake. It was the celebration of a new company name – Oji Fibre Solutions. 
It is a new company but with strong roots. Oji Fibre Solutions was previously the pulp, paper and packaging business of iconic New Zealand Company, Carter Holt Harvey, before it was purchased by a joint venture between Oji Holdings and INCJ (a Japanese public-private investment corporation) in late 2014. The business is one of NZ's largest export earners and has been since the 1950s.  A business based on sustainable Central North Island softwood forestry resources, it has its own renewable energy production – the combined energy from biomass at the two largest manufacturing sites is almost as much as a Benmore hydro dam. It also operates New Zealand's only waste paper processing facilities, collecting around 300,000 tonnes of waste paper per year, and re-processing over 210,000 tonnes.
Oji Holdings, the larger of the joint venture partners, is one of the largest companies in the global forest and packaging sector. Based in Japan, it also has operations in China, Vietnam, Malaysia, Thailand, Australia, North and South America, Europe and New Zealand, with over 34,000 employees globally. Oji has been involved in New Zealand since 1971, when it first invested in Pan Pac Forest Products Ltd (PANPAC) near Napier.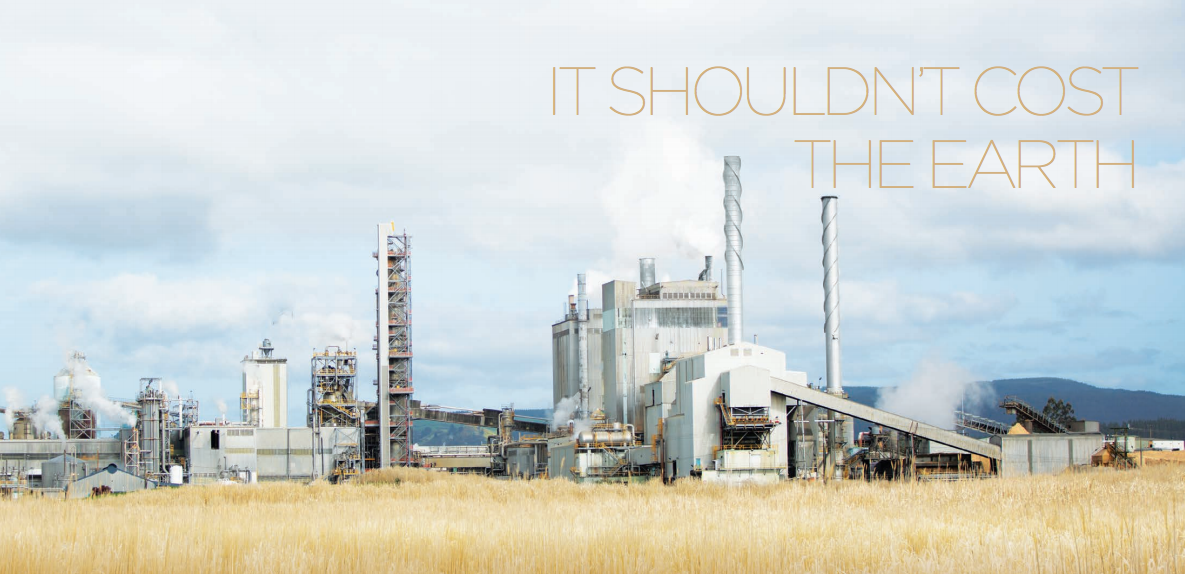 Oji Holdings is determined to develop beyond the traditional boundaries of pulp and paper. It is notable for its large R&D investment; in biomass solvents, biofuels, plant derived chemicals, plant medicinal products, environmental technology and cellulose nano fibres. The latter has a range of high tech applications, such as anti-microbial films, food products, pharmaceuticals and super absorbent materials. In November 2015 Oji announced the installation of a demonstration facility in Anan, Tokusima Prefecture in Japan to manufacture 40 tonnes per year of cellulose nano fibres, using its new ground-breaking refining process. This announcement was soon followed by another – the establishment of a furfural (solvent) extraction technology on the dissolving pulp facility at Yonago in Tottori Prefecture. These are not mere laboratory trials. They are real steps towards commercial production of high value, high tech products made out of wood wastes.
So why was this small Auckland celebration a milestone for New Zealand bioprocessing? In his speech, the chair of Oji Fibre Solutions signalled Oji Holding's intent to invest more here. That's significant.
They have already committed to a new paper bag facility in Auckland, have materially ramped up maintenance at the CNI pulp mills, and have announced an upgrade to a South Otago sawmill owned by Pan Pac.  More exciting prospects are on the horizon.
There are promising moves towards a close relationship between New Zealand's forestry and bioprocessing Crown Research Institute, Scion, with Oji's massive Research and Development facilities. In late 2015 Scion senior management and officials from MBIE visited Tokyo. These talks are likely to lead to increased collaboration, which is good news.  In 2014 Oji spent ¥10.5 billion (roughly $NZ130m) on R&D globally. That's more than two and a half times the size of Scion. Many features of New Zealand's operating environment are significantly different to those of other Oji mills around the world, so collaboration will bring synergies and involve a number of areas for mutual research. A particular area of interest may include developing New Zealand's raw material, radiata pine, which has characteristics suitable for demanding applications, such as packaging for cool stores and for world class fibre cement products. Joint Scion and Oji research may also provide insights into the local application of biorefinery technology and the development of composite materials. Again, this will be applied, commercial research, not academic lab trials.  Overall this will enable New Zealand to further increase the value of our wood resources.
Oji Fibre Solutions share the Pure Advantage vision for opportunities from New Zealand's forestry resource – that's why the parent company invested here in the first place. Oji Holding's message to the New Zealand Management team is to perform and grow. Combine this ambition with the impressive technical resources, the backing of a globally significant company, the strong existing New Zealand base and you get very exciting prospects for the New Zealand bioproducts sector in the next 15 to 20 years.     
The event at the Consular General's residence in November was a comfortable mix of Japanese and New Zealand business associates. It was a quiet celebration of one of the best examples of foreign investment in New Zealand, and a significant step on New Zealand's path to a cleaner, prosperous economy. Keep your eye on the new, old company, Oji Fibre Solutions. It's one to watch.