Premium beverage company VnC Cocktails is an example of an innovative New Zealand company who has shaken up a success storm on the back of sustainability and green, 100% pure principles. Founded in 2007, VnC Cocktails manufactures a wide range of premium ready-to-pour quality cocktail beverages that make it easy to enjoy cocktails without the need for a stocked top shelf and a bartender's flair.
With its unique new "bartender in a bottle" concept VnC has carved a new niche within the ready-made beverage category and is redefining this market through its innovation and flair. After years in the vodka industry, VnC founder Shane McKillen saw an opportunity in a growing, new and profitable product niche to carve out a unique proposition of being all natural and delivering uncompromised quality. Sitting at around 14 percent alcohol, VnC's award winning product range is sold in 1-litre, 700ml and 200ml variants, and are able to be conveniently refrigerated or frozen. Key to VnC's rising international popularity as been the fresh and innovative variety of flavours including Strawberry Daiquiri, Pomegranate Cosmopolitan Vodka Mojito, Pacific Mai Tai and Margarita.
Over and above its innovation and highquality product offering, one of the company's core success factors and high consumer appeal is that the VnC suite of beverages is entirely 100% pure and natural, made in New Zealand and uses no artificial preservatives, additives or colours. "We believe this innovative new ready to pour cocktail category, coupled with all natural, preservative free juices and pure New Zealand vodka is a winning formula" says Andrew Walker, VnC Cocktails Executive Chairman.
Equally important, in addition to providing consumers with innovative all-natural products VnC Cocktails is steeped in sustainability. According to Walker, if NZ enterprises are going to compete they need to think tactically about sustainability and remove obstacles to growth before they become obstacles. "Food miles, carbon footprint, emissions measurement and any number of other movements are being used as quasi trade barriers globally".
As such the company is dedicated to providing a product range that has a low environmental impact and reducing its carbon footprint over the full lifecycle of its product range. "People who buy our cocktails and decision makers throughout our supply chain are focused on reducing the environmental impact of the products they choose." says Walker.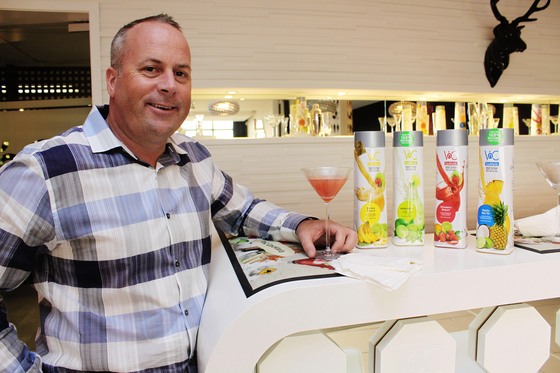 Demonstrating its commitment to reduce its carbon footprint VnC has recently became the first company in the world to have its products CEMARS certified – an ISO 14065 accredited programme -enabling companies to measure, manage and reduce the emissions associated with the whole life cycle their product. In partnership with CEMAS VnC calculates the emissions attributable to each of its products from 'cradle to grave' and provides proof to environmentally conscious consumers VnC is committed to reducing its environmental impact where possible.
"Starting with the ingredients, for example apple juice, we include the emissions related to the culturing the apples, making juice at the juice press, and the transport to VnC's production site. We also take into account the packaging, which includes bottles, labels, caps, and cartons. The emissions related to production, for example electricity, water, waste, natural gas, refrigerants, fuel, and staff travel are all measured." Walker explains.
Proof in the pudding that combining quality, innovation and sustainability yields sales and dividends and lucrative international contracts, VnC Cocktails has recently secured distribution contracts in the UK, Sweden and Norway, "none of which would have been possible without our sustainability initiatives" says Walker. Success with airlines such as Eithad for cocktail service in their Diamond Class is a further testament to VnC's focus on light weight environmentally product development. "Always listen to your customers, and if your customers are saying they want to be involved with socially responsible brands then act on this".
Aside from the aforementioned market and customer barriers, Walker thinks it is it is simply good business to concentrate on lowering overall emissions. "Your carbon footprint is simply a proxy for energy consumption across the business enterprise. Energy consumption costs money and quite simply, the less you consume the more money you make".
Testament to the potential of mixing quality, innovation and sustainability, since launching in 2007, the company has enjoyed phenomenal expansion, experiencing more than a 250 percent steady year-on-year growth compound growth rate since launch and demand for VnC Cocktails has exploded across international markets. VnC Cocktails are now available on every continent, are sold in 36 countries and the company has numerous international satellite offices and company representatives strategically placed in Hong Kong, Shanghai, Las Vegas, Miami, Beijing, London, Manchester and New York. Walker says its biggest growth areas are currently the United States, Asia and, Europe. There are plans to expand further into several more countries over the coming years. "Our aim is to be selling a million cases within three years from today" he says.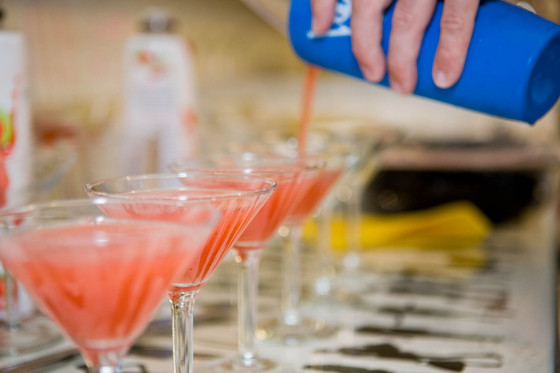 The company's recipe of mixing innovative marketing skill and sustainability with a 100% pure and natural product has also resulted in the company winning swag of international awards and accolades. These include a variety of high-end awards throughout London, Chicago, New York and Beijing – and according to Walker – VnC is now the world's most awarded ready to drink cocktail range.
While innovation and sustainability have been a fundamental percent of VnC's success, the company's ability to create and secure market leadership with its 100 "pure" product has also fallen largely on New Zealand's 100% "pure" image. "New Zealand is renowned for a clean, green image and a reputation for producing fresh and all natural products. Treat brand New Zealand carefully, respect it and it will pay you back" says Walker.
Moreover, while New Zealand's "pure" image has being a key growth driver for VnC, Walker emphasises the importance of New Zealand maintaining its green image as being vital from the point of view of the economy as a whole. He believes that New Zealand's clean green brand image is a national asset that all export orientated companies can borrow and leverage to their advantage.
"New Zealand is green at its core, so innovating from this core is simply good strategic thinking for the country" says Walker. "We are miles from anywhere, with a small population, and a largely uni-dimensional economy based on the fact that we grow grass well. We don't have too many other sources of competitive advantage. So to let this one go is simply sloppy thinking. Ultimately if we aren't seen to be green and protect our primary sector going forward, then as nation then we are not in great shape".
TVNZ Business News – Item on VnC
UPDATE: This company has been acquired or is no longer operating.