New Zealand's largest employee-owned engineering and related consultancy services groups in the Asia Pacific region – Beca – is an exemplary case of a large New Zealand multinational organisation that has proactively and profitably responded to increased significance of sustainability and clean development.
Beca's core expertise in engineering consultancy services span six key markets: buildings, industrial, power, public sector, transport and water. Within these areas the company delivers a variety of services including engineering and consultancy services, planning, architecture, project and cost management, software technology and valuation services.
With its core in innovation and engineering, and a proactive internal commitment towards demonstrating environmental stewardship, Beca has successfully combined the two and profitably tapped into the global growth market of sustainability. Today, in addition to its core expertise in engineering, Beca provides its clients a comprehensive range of environmentally sustainable design (ESD) consultancy services that assist its diverse client base in delivering innovative sustainable solutions and displaying environmental best practice within their own operations.
Beca now operates out of three main "hubs" – Australia, New Zealand and Asia and over 40 per cent of the company's revenue is derived from its international operations. A significant percentage of the company's overall revenues are already derived from its sustainable service offerings and CEO, Keith Reynolds, envisages that environmentally sustainability design expertise will fast become 100% integrated into the entirety of its operations due to increasing market demand within several years.
Beca's breadth of sustainability-focussed services include the development and implementation of corporate sustainability strategies, environmental management systems and internal audit systems; carbon footprinting and management, waste management and minimisation advice, green procurement, supply chain management as well as general high level strategic business sustainability advice. Beca also has extensive consultancy divisions specialising in green buildings, sustainable transportation and airport solutions and is involved with a wide range of bioenergy and renewable energy projects.
Beca's services explicitly focused on sustainability and ESD are only a small portion of its overall core service offerings, however they are also the biggest growth areas for the company. The success of Beca's Green Building expertise in a growing market has resulted in a the company winning an increasing number of world leading contracts and internationally award-winning Green certified building new developments and green refurbishments throughout countries across the Asia Pacific region including Singapore, Australia, Malaysia, Indonesia and New Zealand. Beca's innovative and leading edge sustainability services have also enabled the company to secure an array of lucrative business contracts with large local and international companies including Air New Zealand, the University of Singapore, Singapore Health, Meridian Energy, Melbourne Water Alliance, Auckland and Christchurch International Airport.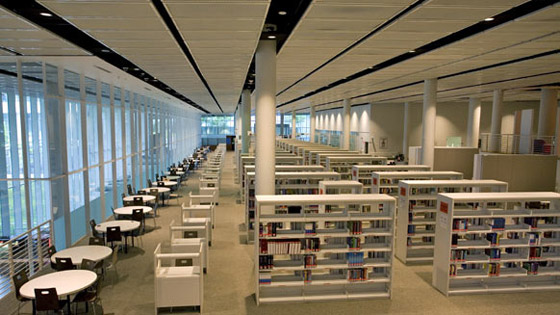 Beca's Green Building division in particular has gained a lucrative foothold within a growing international market demanding sustainable solutions. The division offers an integrated suite of environmentally sustainable design services and technologies – including consultancy, policy development, green building systems design and performance analysis that have resulted in some of the world's most progressive innovative and sustainable building construction.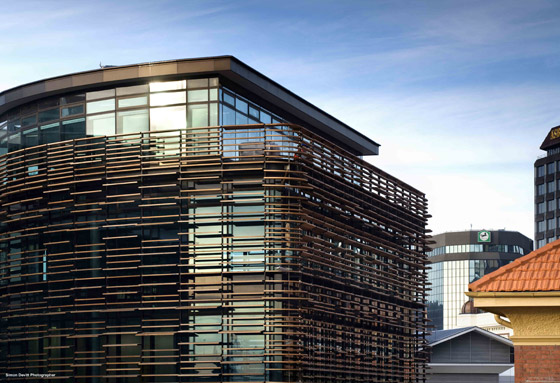 The company has won a host of international and local awards for its sustainable consulting and building expertise including:
Singapore Green Building Council Awards (SBGC) for 2011 Green Engineer of the Year
The New Zealand Engineering Excellence Award – Sustainability and Clean Technology category – for the engineering design of the Wellington's Meridian Energy Building. Merdian's building was the first completed building in New Zealand to be awarded a 5 star Green Star rating.
Beca won two Sustainable 60 awards in 2011, taking out the overall large business and also the environment awards. "Beca took Aorangi House, the worst performing building in Wellington and turned it into a five-green-star building."
While it is Reynolds' view there is an overarching societal duty for New Zealand to play its role in the durable and sustainable governance of the planet, he also considers taking a responsible attitude towards sustainability and demonstrating sustainable environmental stewardship as being critical if New Zealand is to secure its clean and green brand – a key economic engine for the nation. Reynolds believes that continuing to display a complacent attitude towards the growing importance of sustainability puts the country's long-term economic livelihood at serious risk as nations such as China, Korea and Singapore continue to proactively invest in sustainable industries and clean technology. As such Reynolds sees practicing environmental responsibility and sustainable codes of practice within its own business, and increasing its focus on assisting its broad client base to do the same, as being vital if the company is to secure any form of competitive advantage going forward.
But Reynolds sees sustainability as both a responsibility, and an area of huge opportunity, for both Beca and for the economy as a whole. He believes that by combining NZ's renown entrepreneurial spirit and innovative core with industries and investment focussed around delivering sustainable solutions an advancing in the clean technology momentum will be key in New Zealand regaining it competitive economic advantage and making its mark on the world going forward.
A recipe of success, which has yielded huge, divided for the organisation to date and forecast to continue long into the future.
More Information: www.beca.com