Is New Zealand really clean and green when it comes to construction timber? It appears not.
For a start, an EPA publication identified New Zealand as one of the largest users per capita of Copper Chrome Arsenic (CCA) treated timber.
Many of the plantation grown exterior timber products here in NZ are treated with arsenic or solvent based wood preservatives, while many of those that are not, are imported from countries with old growth forests.
Arsenic, a well- known poison is imported from Asia in volumes and pumped into our wood products.  It is argued that arsenic can be absorbed through the skin during regular contact with CCA treated wood, and child safety groups are understandably concerned. Many of the recommendations made in the 2003 EPA report have been ignored.
Toxic construction waste (already a chronic problem in New Zealand) is dumped into landfill every day, and it is hard to imagine the results when these products start reaching end of life and increased volumes need to be disposed of. Burning of CCA treated wood in household fire places is already a major concern
It is for these reasons that the EU, USA, Japan and a number of other countries banned or restricted these sorts of chemicals years ago.  Both Europe and the USA restricted CCA treated timber as early as 2004.
The alternatives – such as importing uncertified old growth durable timbers such as Kwila, Vitex and Cedar are equally as irresponsible for obvious reasons.
The opportunity here in New Zealand is to create durable wood products with low (or no) toxicity from our own sustainably managed forests.
Is it possible?
It sure is. My own company, Abodo Wood is using a patented combination of thermal modification and grain orientation to create Vulcan+ a durable, stable timber cladding from NZ Radiata Pine – without any wood preservatives at all. We have also identified a form of Douglas fir heartwood which is naturally durable and suitable for use in cladding applications. Both of these products are biodegradable and can be mulched and returned to the earth from where they came.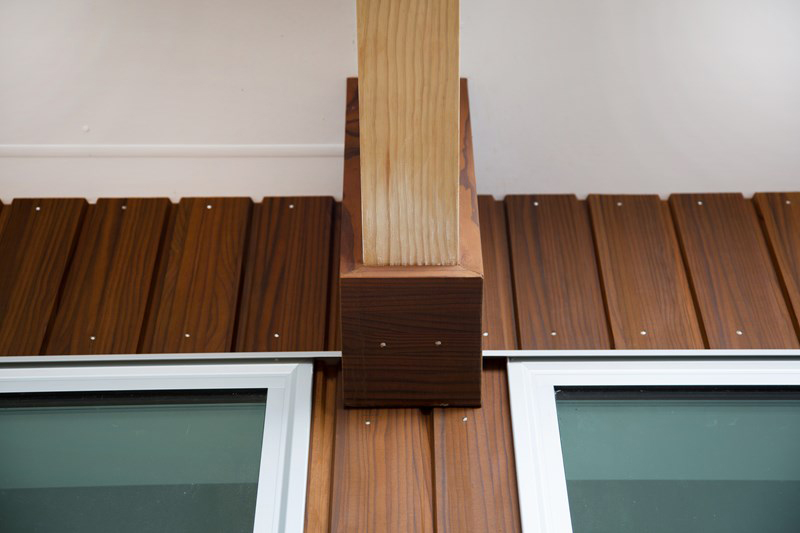 The inspiration for this came to me in 2004 when I received a complaint from an American Samoan customer whose children were admitted to hospital after playing on solvent treated plywood, in a confined area. The complaint saw the United States Environmental Protection Agency (USEPA) investigate the issue, and impose restrictions on the type of wood products we could export to American Samoa. Understandably shocked from this experience, I began to research lower toxicity wood preservatives, and over ten years we developed a range of 'healthy' exterior wood products.
Abodo Wood is now a diminutive player in the massive global exterior wood market, worth over €2 billion in Europe alone. With markets in Europe, India, Asia and Australia, Abodo sells a story of high performance, yet sustainably grown exterior New Zealand timbers.
We are not alone. Companies such as Accsys Technologies in the UK are importing New Zealand Radiata Pine to create their own modified timber – Accoya. Accoya is an extremely durable modified wood with excellent stability.  There are no wood preservatives used at all.
Kebony is another European manufacturer importing New Zealand Pine to create their own modified, durable timber. Developed in Norway, the Kebony technology is an environmentally friendly, patented process, which enhances the properties of non-durable softwood with a bio-based liquid. The result is a durable, attractive timber.
While many may applaud the increased volumes of raw logs being exported from our country, the truth is we are woeful in adding value in wood.  Consider the fact the Austria generates four times the value in exports of wood products compared to New Zealand from the same volume of wood. One of New Zealand Pine's key advantages – the availability of "clearwood" from the pruning of trees is under serious threat. The commodity nature of log exporters are driving demand in a direction where pruning is no longer highly valued. Many major foresters are questioning if there is a return in pruning, while others have stopped pruned altogether. Should this movement gain strength New Zealand will lose a significant opportunity in forestry.
Maybe it is time we stopped exporting raw material and started applying technology to create value on shore?