In the fourth in a series of profiles of New Zealand businesses championing sustainability, Kiwibank and Pure Advantage look at Flick Electric's mission to disrupt the power industry by enabling customers to choose the price they pay for power and see the carbon impact of their energy choices. Flick is an example of Smart Grid, one of Pure Advantage's seven key areas of opportunity for New Zealand.
Buying electricity, says energy pioneer Steve O'Connor, should be like buying strawberries. When they're at their peak, we'll score a punnet for a couple of bucks. But when the price is rocketing, maybe we'll decide to give strawberries a miss until they're more affordable.
Electricity costs a lot more than late-season strawberries, but Steve says that when we buy power we're doing the equivalent of going to the supermarket and picking up a kilo of berries without knowing the price or even whether they're in season.
"Without electricity we can't heat our homes, cook our food or see at night, yet we are completely disengaged from the product. All we get is a bill with a number on it, and we don't understand how that energy was produced or what the carbon cost was," he says.
"Customers deserve transparency. They should be told where the electricity they're buying comes from and what the cost of it is – both to them, and to the environment."
Steve says he co-founded Flick Electric in 2014 to bring transparency and fairness to the electricity retailing industry by enabling customers to choose how much they pay for power.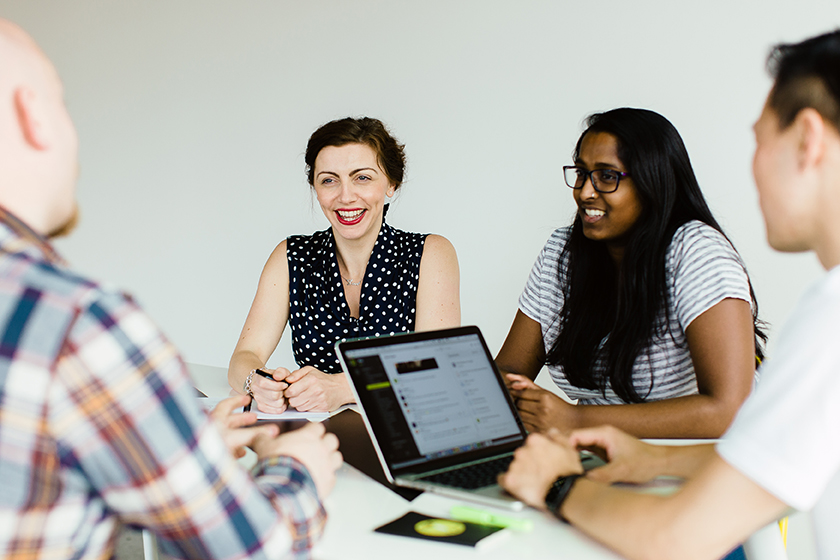 Choosing Your Price
The wholesale price of generating electricity changes every half hour on the spot market and depends on lots of factors, such as how heavy the demand is. Big electricity retailers buy power at the spot price, add their mark-up and sell it on to customers at a fixed price.
But Flick passes the spot price on to customers, along with a service fee.
Flick customers use new technology – smart meters and personalised online energy management tools – to see how much power costs at any time, so they can choose when to buy it. 
For example, using a timer to do a load of washing overnight rather than during the day could halve the cost. Taking a shower at night rather than before work in the morning is another way to cut the cost of power bills.
Steve says Flick's 9000-plus customers saved an average of 17.5% or $360 each on their power bills over the past year, and could save up to 30%.
Smart Grids
Pure Advantage, which was set up by business leaders to challenge Kiwis to build businesses that use natural resources in a sustainable way, believes our national electricity grid involves unnecessary demand and power use.
It has identified Smart Grids – digitally-enhanced electricity grids that make electricity use more efficient – as one of seven key areas with the potential to grow New Zealand's economy without endangering our natural environment.
Pure Advantage says that the potential savings to adopting a smart grid strategy are huge: "by acting now, we'll save $3.6b by 2030…as well as create a highly skilled tech industry."
Flick has now launched an app that taps into Pure Advantage's vision of enabling Kiwis to make better choices about business and the environment. The app, Choice!, gives people real-time information about the carbon impact of the power they're using.
Free to all Kiwis, including customers of other power companies, Choice! shows people which types of fuel are in the electricity mix at any given time, and what the carbon impact is.
The app encourages people to use power when lots of renewable energy sources are being used – which is also when prices tend to be cheaper – and cut back when heavy demand for power means there are more fossil fuels in the mix.
Automating Your Home
Steve says Flick's inhouse development team will continue to design digital technology to give customers even more information about the cost and environmental impact of their power use.
Growing numbers of Kiwis are using new technology to automate their homes and monitor them remotely while they're away. Steve sees a role for Flick in helping people use home automation to find the cheapest and most eco-friendly times to turn on lights, hot water cylinders, heat pumps and other appliances. 
Steve says another goal is to create a platform for people who generate their own power using solar energy or – in future – domestic battery storage, and want to buy extra power from the grid only when prices are low.
"Emerging technology will give us so many more ways to be part of a new era of energy consumption that really does let customers be in control," he says.
Watch out for more inspiring stories from Kiwibank and Pure Advantage about New Zealand businesses finding innovative ways to safeguard our natural environment.