Last November Chicago was host to more than just the All Blacks. It was also home to 'Solar Power Midwest', the annual PV Conference and Expo. Over 350 companies and organisations attended and as Managing Director of iGenerate, I was one of them.
The conference gave us a very interesting insight into the scale and scope of the solar industry in the U.S. and the many challenges they face.  Each state or municipality has different budgets, different CO2 emissions targets and different energy suppliers. At this time there is no mass rollout of smart meters and they face the same issues we face with potential demand charges and the withdrawal of net metering. However, even in this complex environment, the regulators and energy companies know that solar provides part of the energy answer to keep costs down, meet emissions targets and keep the supply reliable and safe.
Solar is coming of age.
In his 2015 white paper on energy innovation, Bill Gates stated that 'moving to new energy sources is both a wise response to the threat of climate change, and an opportunity to make the world more secure and more equitable.' In New Zealand, it would also unlock new economic opportunities by creating jobs within the industry and lowering the overall cost of electricity for all New Zealanders and businesses. Currently more people work in the solar industry in America than in Oil and Gas combined.
Wherever you look internationally, the numbers for renewables, particularly solar are increasing. Globally 30,000 panels are installed every hour . Yet, in New Zealand, our solar adoption is still only  .8 % of households. This is well behind international figures trending to 15%. New Zealand's low adoption rates are due, in part to a lack of government incentives and the historic high upfront costs of solar installation. However, as the costs of solar continue to come down (PV modules are forecast to reduce by 25% over the next 5 years) and traditional energy prices go up every year, adoption levels are increasing. "Since 2002 average residential electricity prices have risen by 4.7 percent a year in "real" terms (over and above the general rate of inflation). That's a huge hike in costs to consumers over this period."
Government subsidies elsewhere have been motivated by the need to reduce carbon emissions and bulk infrastructure investments. In New Zealand we have the unique advantage of already producing much of our energy from renewable sources, primarily hydro and thermal, although geothermal does produce carbon emissions. For many countries, it will take decades to get to this level of renewables.  I applaud the government's aim to make NZ pest free by 2050.  But shouldn't we also be aiming for 100% renewable energy? A target befitting our clean green image.
The impact of 18% household solar adoption
If we increased Solar adoption to 18% of households, it would account for 8% of residential electricity consumption and would reduce our carbon emissions by 350,000 tonne of CO2 per year assisting the country achieve the emission reductions targets as stated in the 2016 Paris Agreement.

To do this we need to work together as an industry. 100% renewable and reduced energy costs are goals solved by the combination of technology, policies and standards. Our current model is based on a one-way downstream distribution of both energy and costs.
Historically in New Zealand all the energy development R&D has been on the utility side, such as Muldoon era 'Think Big', transformers and transmission line upgrades. The biggest change to consumers was the installation of smart meters, which haven't been as intuitive as they could be. They have merely reduced the costs of employing meter readers and most just display aggregate energy use like the old analogue meters. They don't provide real-time energy use information for households, which would allow consumers to take advantage of time of use tariffs.
Furthermore, just as it is overseas,  the New Zealand generators have significant influence over the regulator and lines companies. For instance the country's regulator has recently approved the Unison "Solar Tax" in the Hawkes Bay.  In contrast we should be encouraging new models, such as community testing in low income housing not taxing them to protect historical positions. 'Community solar' is a concept where the energy generated by PV panels is shared across a number of households. This model is growing in the U.S. where consumers keep their relationship with their local utility but their electric bills are reduced based on the amount of power fed back to the grid. Drew Warshaw, vice president of community solar at NRG Energy notes "Utilities see community solar as a bit more friendly". A tax makes no allowance for the positive impact solar installs has on the grid nor does anything to educate consumers on the roadmap for demand pricing.
We need the suits and jeans to come together in order to create more choice for consumers. The technology is available to allow trading within communities. This 'smart grid" means consumers would have the option to put excess solar power they generate back into the grid and receive the credit, or provide the surplus power to their local school or community group. Companies like P2 Power are creating solutions for homeowners to choose their generation type and on-sell their extra solar power generated.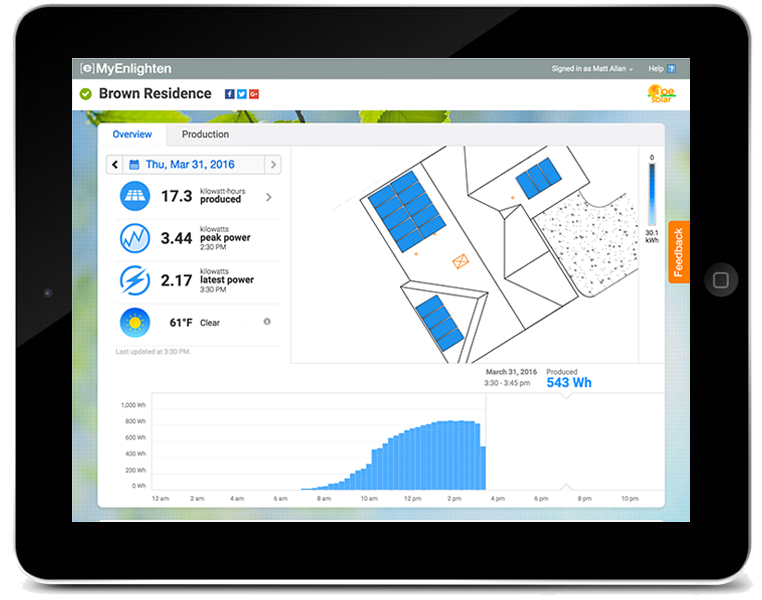 Recently we have seen the development of consumer technology that works behind the meter, again mainly overseas, but technology that puts "power" choice and control in the consumer's hands. iGenerate's recent launch of consumption metering services has highlighted how much customers like instant online access to their data so they are able to manage and shift their energy usage.  Market experience shows that technology leads to better choices and cheaper prices.
At the Solar Conference in Chicago I met David Doherty from ComEd, the Illinois retailer and lines company. They are proposing paying customers up front for taking peak demand out of the market, $1000 US per KW installed. In New Zealand that would equate to one third of the average household installation costs. They are also recognising the carbon off-set in tradable bonds.  This presents a great opportunity to break from the current model.
This year, a Deutsche Bank report found New Zealand had joined a growing list of countries where residential solar power had reached "grid parity". This means in the sunnier regions, the equivalent cost of power from the best rooftop solar panels is now equal to or less than the retail price of power from the grid. It is no longer an environmental decision but an economic one.

The regulator needs to stop questioning the economics of solar as a solution and acknowledge the consumer's right to choice. Alongside the industry, the regulator should be setting the standards and the vision and allowing the market to solve any of the "perceived" issues.  11,000 households have already made the decision to go solar and are enjoying the benefits.  Anytime you have a regulator denying or questioning choices for consumers, you know there is an imbalance in the market and work to do.
New Zealand should be embracing our opportunity as a test bed. We have a connected transmission and distribution network with excellent interoperability. We have companies prepared to invest to get the information required to deliver benefits to the value chain and most importantly the consumer at the end. Rather than protecting the status quo, we should be testing and supporting both markets. We have the perfect opportunity to trial, review, iterate and build.
This starts from an acknowledgment of the issues and a willingness to change.  Solar panels and storage will continue to come down in price, iGenerate's solar leasing and newly launched power purchase agreements will see continued growth in the demand for installations, reducing the barriers for homeowners to 'go solar'.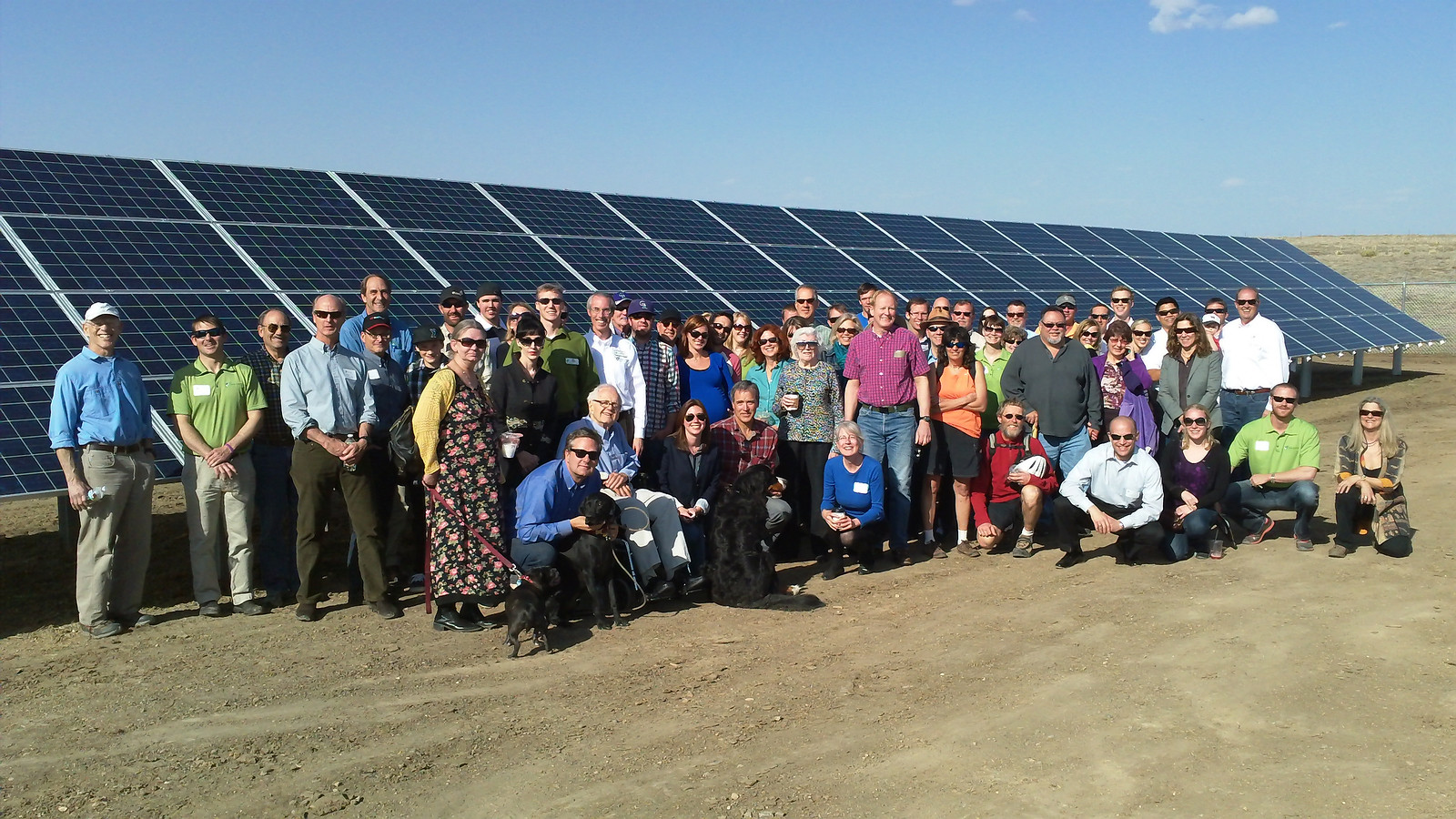 Consumers want to spend less on power and anything we can do to help reduce the wealth gap in NZ will return big social dividends. They also want independence from power companies and do their bit for the environment.  As an industry, if we can spend less on transformers or costly infrastructure we have more money for R&D or reduced charges.  There is value to be created all through the renewable chain and we need to have a conversation about it. Most importantly, we need to encourage adoption so we can trial and review rather than assume.
So from the traditional pipe method we should be moving to an energy platform.
Let's allow customers and service providers to choose how they engage rather than just consume and pay as they do now. Uber has shown us how classic disruption in the transportation technology industry has brought suppliers and consumers closer together.
Ultimately solar is one piece of the energy puzzle, the grid needs to be modernised to be ready for the two way energy flow and so does the thinking. The old centralised infrastructure does not work in this distributed world. We are starting to see innovation in power and battery technology and the software that supports this will allow consumers to manage, move and economise on the power they create and use. As David Roberts comments, 'eventually, power generation and storage will become ambient, something that simply happens, throughout the urban infrastructure"
The housing roadmap is laid out, recent outages after the Kaikoura Earthquake and in Gisborne and the far north, highlight how distributed generation and storage could assist isolated communities. This is the time to strive for a completely modern and renewable New Zealand.  Let's hope we see the powers that be support this goal.