Paul Callister and Wallace Rae consider, one of New Zealand's emissions elephants in the room – aviation – and share views in this series of three articles.
Part One: The Situation
We need to decarbonise New Zealand's aviation industry and must begin now.
In Europe plans are being developed with an aim of decarbonising aviation. In addition, there is ongoing investment in alternative low carbon land based transport, primarily electric rapid rail including bringing back night trains. New Zealand is unlike most large population centres given that it is a remote island nation. New Zealand has yet to fully acknowledge the aviation and shipping challenges we face – or even grasp the opportunities that could come from such transformation. Domestically we have no long distance rapid rail vision either.
An important step for New Zealand would be making sure emission reduction goals for both domestic and international aviation are included in our carbon targets. A recent nod to New Zealand would be the British government's advisory Committee on Climate Change  (CCC) report advising that there should be a legislated target for a 100% reduction in greenhouse gases from 1990 levels. The CCC recommended targets should cover all sectors of the economy, including international aviation and shipping and be in place this year. The Committee also stated that targets should be met via UK effort, without relying on internationally traded carbon credits.
As a majority shareholder in Air New Zealand, the New Zealand government has both a direct and indirect interest in solving this problem for an airline readily promoted as sustainable. However, due to network expansion in recent years its emissions have been increasing while in May this year the company announced it will buy eight Boeing 787-10 Dreamliner long distance aircraft. These could be flying for the next two decades even though in the press release the efficiency gains of the new craft was emphasised. 
During a subsequent interview Air New Zealand's CEO, Christopher Luxton, claimed a 25% fuel saving (over the 777ER 200), but this gain in efficiency will depend on the number of seats sacrificed to extend the normal range of 11,900 km to 14,180 km by adding New York as a single flight destination.  It is clear from this interview that there will be fewer seats in economy and more in the premium class. A claim was made that the airline would save the emission of 190,000 tons of carbon per year and become more sustainable, yet the airline is still expanding and extending its network to Taipei, New York, and Chicago. Borne out by the overlap of delivery dates, the 787-10 aircraft will be phased in from 2022 whereas the 777ER 200 aircraft will not be phased out until 2025. 
It is likely the Jevon paradox will be invoked – that is; the increase in efficiency will encourage the airline to seek an increase in passenger capacity.  
The result will be an increase in carbon emissions not a decrease
More significantly there is no mention of how fossil fuels will be amended or replaced with either biofuel or synthetic fuel. Despite some early experiments with biofuel, Air New Zealand's sustainability strategy relies heavily on efficiency gains and on promoting an ineffective, voluntary, carbon-offset scheme. Based on their own information sent out to Frequent Flyer members in early 2019, under 2% of their frequent flyers offset their flights through the Air New Zealand offset scheme. This is a similar level to that seen throughout the world.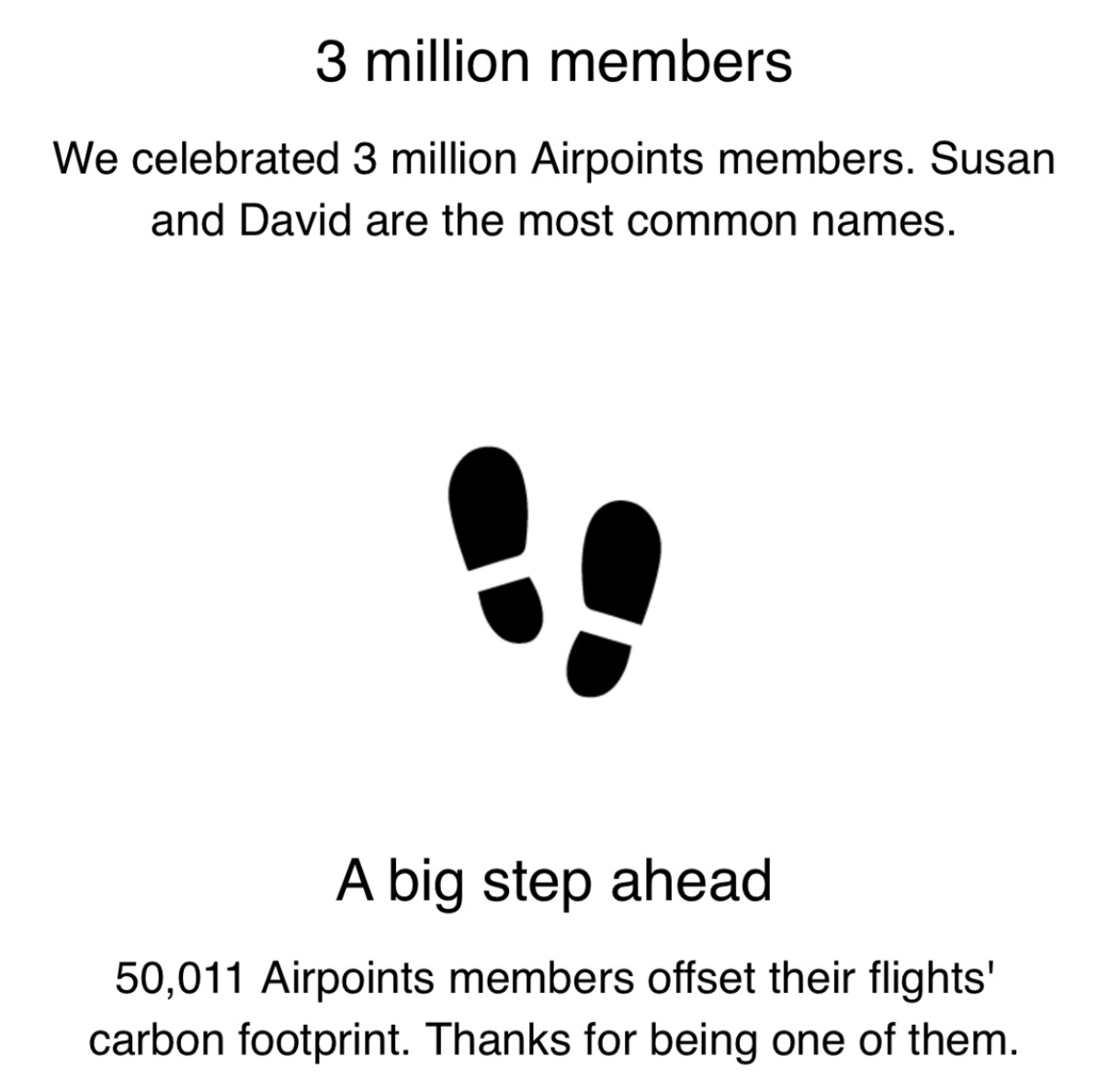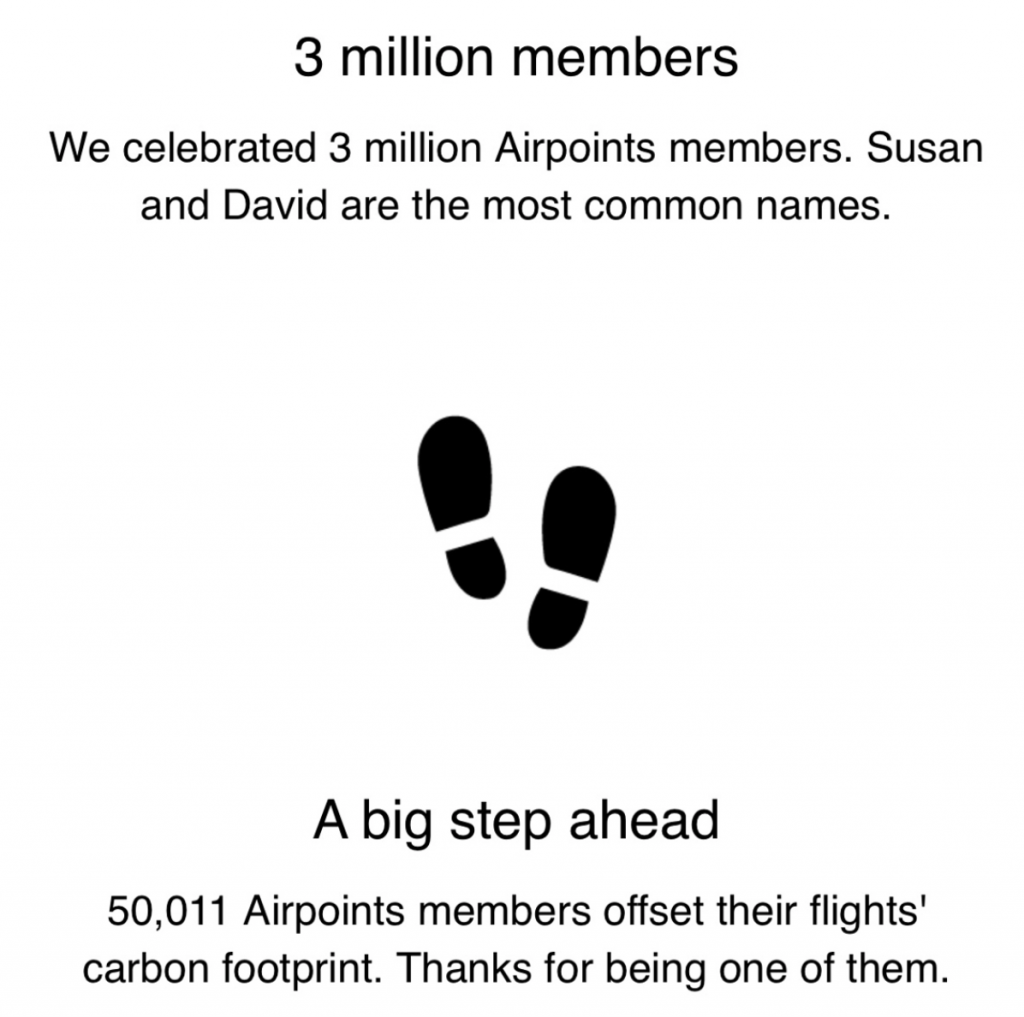 Furthermore, the government has already stated it will approve the purchase of the new fleet ahead of its September board meeting instead of requesting that a bold decarbonisation strategy be developed.
Courageous new strategies are needed for all New Zealand's aviation industry.
In contrast, the EU and some  Scandinavian countries countries are taking the lead in aviation fuel transformation. New Zealand must not fall behind this initiative and reclaim our clean and green credibility with joined up R&D to help innovate and decarbonise the aviation industry.
Is it actually realistic to think that in the short term humans can keep flying at current and potentially expanding levels and concurrently decarbonise the industry? In the short term, the answer has to be no. A reduction in actual flying, particularly internationally to and from New Zealand is the only practical option to meet near term emission reduction targets. However, this has significant implications for the tourism industry and for New Zealanders wishing to travel overseas. 
But what of the longer term?
As a small country, we will rely on the larger nations to develop renewable energy capability to power planes and therefore we need to expand our sources for renewable electricity. Studies from the likes of Transpower and others show, the challenge to electrify land-based transport is daunting, so any attempt to electrify domestic air transport adds even more complexity as well as substantive R&D expenditure. However, the capital cost to dramatically increase renewable energy production coupled with the necessary new infrastructure would flow through to the whole economy.  By some estimates, the cost to transform our economy to zero carbon will require an expenditure of at least 1% ($3bn) of GDP per year until 2030. 
How complex is the challenge to decarbonise international flights. 
Theoretically, we can replace much of our fossil based, liquid fuels with low carbon or non-fossil based alternatives. But right now all these alternatives are more expensive than fossil fuels and most involve significant renewable electricity generation and storage. The possible exception may be the Quantafuel's process for pyrolysis of plastic waste.  Although this may be an attractive way to repurpose plastic pollution, long term it may be interpreted as mining an alternative petrochemical source.
If the cost of flying was based on a more realistic price of $100/tonne CO2e as suggested by the Productivity Commission, the cost of a return trip to London would increase by $1237, or about 50% of the current fare. This is on the basis of the climate effect of all  greenhouse gas emissions and the greater effect these gases have when they are emitted  at high altitude
It is not simply the price of carbon that matters most.
We need to make difficult choices about land use and power generation. For example, should we consider nuclear energy as a  viable option for dramatically increasing electricity output in order to manufacture low carbon aviation fuel? Hard to imagine our nuclear free moment for climate change actually means we embrace nuclear energy. 
With the global race to decarbonise on, these choices may need to be made quickly. 
Explore challenges and solutions to keep New Zealanders flying and reduce their carbon footprint in the second and third articles in the series.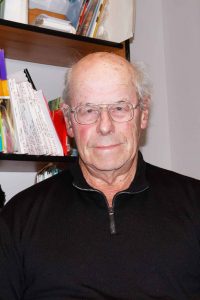 This article series is co-authored by Wallace Rae. Wallace Rae's university years began in chemical engineering at Canterbury. After modest success in his first professional engineering year he realized his real interest was in the pure chemistry field which he pursued to Masters level. After graduating Wallace began working with Ivon Watkins Dow for 26 years where he was involved in a range of activities from process and formulation development of a number of herbicides and wood preservatives. As the company transitioned into a subsidiary of a multinational, Wallace met a wider range of science colleagues at international conferences and in the various research laboratories of the company in Japan, the USA and Britain. In 1993 Wallace was recognized with an "inventor of the year" award and promoted to senior scientist. Wallace left Dow Elanco in 19696 joining a start up company, Taranaki Nuchem. With its entrepreneurial principals and technical staff, Wallace and the team filed over 50 patents relating to herbicide formulations, micro encapsulation, and wood preservatives and processes. It was here that Wallace learnt to work closely with the business side of things and sales to develop products which were both relevant and profitable. Wallace retired in 2015 and remains a consult informally with Technic Industries based in New Plymouth and with his colleagues at Lonza New Zealand which bought out the company in 2015. As a scientist with many years in the corporate world at Dow Wallace inherited this maxim from his American colleagues: "In God we trust, the rest bring data."