When it comes to climate change and mitigating greenhouse gases, if you look at things superficially, the waste sector doesn't play a huge part. Waste only accounts for around 5 per cent of New Zealand's emissions, and we are the only sector to have reduced emissions in recent times.
Some might look at those figures and say job done. Let's instead focus on the bigger fish, like agriculture and energy. However, I would argue that the impact of waste in New Zealand is often understated, due in part to the complete absence of comprehensive and reliable waste data. I could talk about the data (or the lack thereof) for an age, but I'll save that for another article.
What is very clear is that we live in a joined up system; air, fresh water, the marine environment, land and biodiversity are all inextricably linked. Critical to all these areas, waste crosses the domains, and without addressing waste, I believe that New Zealand will struggle to improve the management of our environment. By tackling waste, I'd argue we can make a real and substantive difference to our country's environmental performance and its economy too.
In the Net Zero New Zealand report there was one sentence about waste that sprung out at me:
"Unmanaged disposal sites, including farms, are regulated to enable better measurement and management of emissions."
I strongly agree that addressing unmanaged and poorly regulated disposal sites is critical to reducing our emissions.
We have a waste problem
Right now in New Zealand, it is estimated we generate around 15.5 million tonnes of waste each year. That's 3,200kg for every man, woman and child in the country. Quite a staggering figure!
Currently, we only recycle around 28 per cent of this, which many would argue simply isn't good enough for a supposedly clean and green nation like ours.
This means that the remaining 72 per cent of this waste (some 11 million tonnes) is disposed of in some form to landfill. And of this 11 million tonnes, 7.8 million tonnes goes into relatively loosely regulated or completely unmanaged landfills.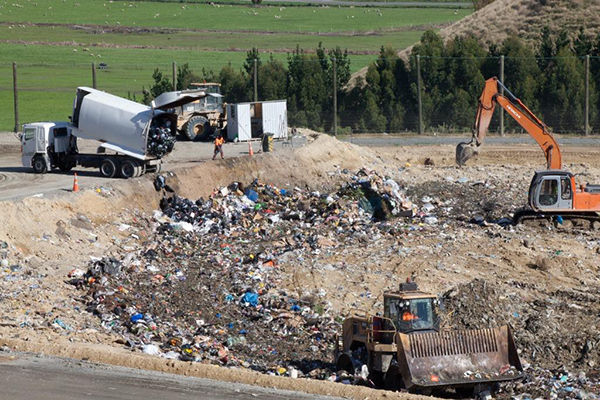 The peril of unmanaged landfills
In the past, I think there's been an almost singular focus on Class One landfills (Disposal Facilities as defined under the Waste Minimisation Act 2008). Admittedly these used to be problematic, but now there are far less of them due to regional consolidation, and they are much better managed through a robust regulatory framework.
Arguably Class One landfills have the best engineering, they have leachate collection and, importantly, most have gas capture, with the methane either being flared or used to create electricity. They also have robust monitoring programmes in place; the waste levy applies to them, as does the Emissions Trading Scheme (ETS).
I don't for a moment contend they are a perfect solution. Some methane invariably escapes, and they don't address resource efficiency. Both of these factors are important, but from an emissions mitigation perspective, this isn't where the major gains are to be made with waste. 
Where we must do better is the plethora of other landfills that have emerged over time, thanks to our effects based Resource Management Act. Construction and Demolition Fills, Managed Fills, Green Waste Fills, and Clean fills (often a misnomer).
My discussions with the local government sector has shown that these are one of the single biggest areas of concern. So why do they matter? Nationally there's a very inconsistent approach and, in some regions, permitted activity rules are very "loose".  Around 70 per cent of waste disposed is going to these other types of fills. The challenge here is that generally speaking these other fills are:
Exempt from the

waste disposal levy

Exempt from the ETS

May not have engineered containment, leachate collection or gas capture

May in many cases be permitted activities, so we don't know where they are, or what's going into them, and there may be no simple mechanisms to fund monitoring and enforcement.
It's my belief that there needs to be a nationally consistent approach, so that we don't get these perverse outcomes. We need to look at the full spectrum of landfills, clearly define facility types, waste acceptance criteria for each and the types of containment and monitoring required.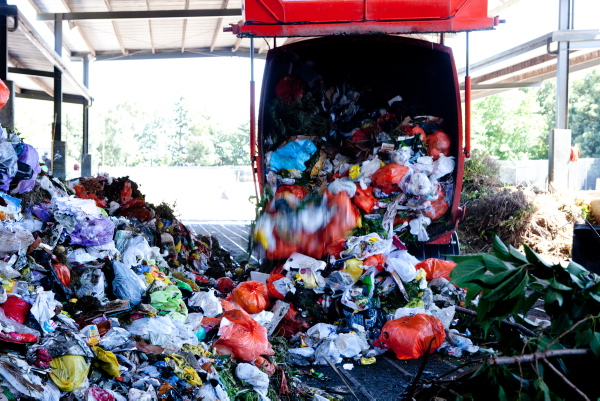 Farm dumps
On farm disposal is another massive area of concern. It's estimated approximately 10 per cent of the nation's waste (1.4 million tonnes per year) is disposed of on farms. As you can see, that's a very big number. We aren't just talking about the odd offal pit; this is now often waste disposal on an industrial scale.
It's concerning because in many cases it's a permitted activity (under regional council rules), there's little consideration given to siting, and the types of material found in these dumps, think old agrichemicals and treated timber, have real potential to cause harm to both the environment and to human health. There can also be a significant organic material component, which creates methane as it degrades.
The amount of waste going to these dumps is too significant to ignore!
So what's the solution?
Simply put, for us to reduce waste sector emissions there needs to be better leadership and accountability from all parties. This includes central government, local government, the primary sector and industry at large. We all have an incredibly important part to play, but first we need a policy environment that enables progress. In my personal opinion this should include the following:
A nationally consistent framework for all disposal to land, so that rules don't vary widely from region to region

A broadening of the waste disposal levy to ensure that it is consistently applied to all disposal to land, so we don't get perverse outcomes driven by economic incentives. We should also consider increasing the levy where such increases are supported by strong evidence

Implementation of a robust and nationally consistent approach to data, so we can monitor progress and better understand where mitigation opportunities lie

Better monitoring and enforcement by regional councils, perhaps funded by the broadening of the waste levy

Regional infrastructure investment plans that support improved management of waste materials
I am confident the waste industry will step up and play its part, but we need the other parties on board if we are to be successful.
WasteMINZ is actively working to advance these matters; this includes the development of the Technical Guidelines for Disposal to Land which could form the basis for a nationally consistent framework for disposal, as well as developing the first stage of a National Waste Data Framework.