Politicians often stand accused of failing to see the wood for the trees. They get so caught up they are in the minutiae of the political process that they lose sight of the bigger picture.
But for Aotearoa to move towards a low-emissions future we need to see the wood and the trees.
The Paris Agreement seeks to curb greenhouse gas emissions to keep global temperature rise well below 2° above pre-industrial levels and pursuing efforts to limit temperature increase to 1.5°C. The Māori Party supports Aotearoa playing its part in doing that.
But to make that transition to a low-emissions economy, and ultimately a net zero economy, more needs to be done to encourage the planting of new forests.
Hapū and iwi are major owners of forests in this country, largely as a result of Treaty settlements, and as those forests come to harvesting maturity they are proving valuable jobs for whānau and an income stream for iwi. Many of the benefits from a strong forestry economy come from where they are located. They are in the regions, sometimes in places hard to reach, and on land often not suited to any other industry.
But without an afforestation programme to replace and expand on what has been harvested, those economic benefits will be short-term and the ability to do our bit to tackle climate change will be severely compromised.
All that is even before we cut emissions from livestock, move away from fossil fuels in the transport sector and find ways to increase renewable energy.
The Net Zero New Zealand report highlights that the forestry sector is a significant carbon sink which currently sequesters about 30 percent of gross emissions.
All the scenarios to reduce emissions in the report recommend a big jump in the number of hectares of new plantation forests – up to 1.6 million hectares by 2050 in one case.
The Māori Party has always supported an afforestation programme to see the planting of 100,000 hectares of new forests over the next 10 years.
To allow this to happen, marginal land needs to be targeted for permanent forestation to act as a nursery for natives as well. This will also help reduce soil erosion and the sedimentation of waterways.
Infrastructure needs to be in place to allow forests to be harvested and the onus needs to be on the forest owners to repair any environmental damage.
Planting forests is a low-cost option to reduce net emissions but currently, emitters are not encouraged to support an afforestation programme.
However, this only goes some way towards addressing the issue and the Māori Party supports the extension to 1 million hectares by 2050 as recommended in the report to reach Aotearoa's low-emissions future.
Unfortunately, new planting is at a virtual standstill.
According to last year's National Exotic Forest Description report, an estimated just 3000 hectares of new planting was undertaken in 2015. That, when combined with replanting, meant there was a 2 percent decrease in total planting on the previous year.
There has been negligible investment in low emission technologies and foresters have been leaving the climate change scheme.
Emitters can offset their obligations by buying low-cost credits from abroad, rather than reducing emissions and there is no need to support new planting programmes here in Aotearoa.
That doesn't make much sense. It makes more sense to encourage more new planting by limiting those emitters to purchasing domestic credits.
It would serve a dual purpose – help in the sequestering of emissions by expanding the number of hectares planted in forests and also provide ongoing jobs for whānau and revenue for regions.
We are encouraged by the Net Zero NZ report that recommends political parties find some common ground on climate policy. We also believe the afforestation programme is something that can be delivered by consensus and would need little new policy, just an emission price incentive to ensure investment in forestry is encouraged.
Any wide scale afforestation programme will have an impact on rural economies as land is converted from agriculture but believe the transition to a low-emission economy will ultimately be beneficial to us all.
We need to do our part to tackle climate change. Not just for us in Aotearoa, but also for our Pacific neighbours whose way of life, and very existence, is under threat from rising sea levels.
We owe it to the future generations to take an approach now that will help turn back the tide and set us on the path to carbon neutrality.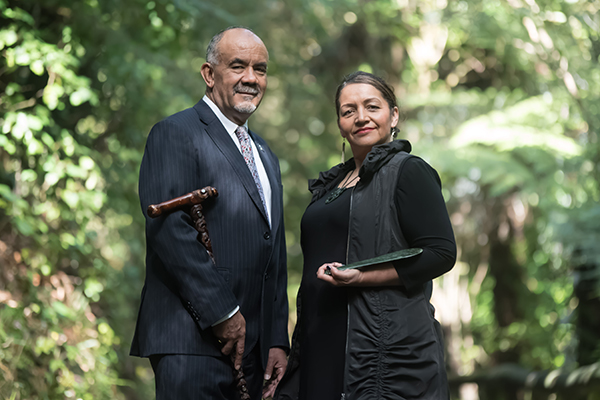 This post was co-authored by Te Ururoa Flavell, co-leader of the Māori Party.
---
We hope you have been following our staged dynamic release of Vivid Economics Net Zero New Zealand Report. On Friday 23 June, we released chapter three, the penultimate instalment that puts forward four domestic emission reduction scenarios through to 2050 which would position New Zealand to achieve emissions neutrality later in the century.
Our Pure Advantage contributors have provided analysis and context for New Zealanders throughout the report and we hope their contributions will better inform you about the opportunities and challenges we are facing to meet our obligations in accordance with the Paris Agreement.
At the culmination of the chapter, there is an opportunity to vote on the future you would like for yourselves and subsequent generations. Please take the time to engage with this and share amongst your friends and family; it's up to us to decide how we achieve a low emissions pathway to a Net Zero New Zealand.