When Malcolm and Melanie Rands started ecostore in 1993 they had a dream to create a healthier more sustainable world. Since 1994, ecostore have researched and brought to market, New Zealand's leading range of healthier, eco friendlier household cleaners, body care, pet care and organic gardening products. These plant and mineral based products focus on looking after the health and wellbeing of people as well as the planet.
While initially sold by mail order through a catalogue, the ecostore range of over 100 products are now available in all supermarkets and health stores throughout New Zealand. They are also available in over 900 supermarkets in Australia, plus outlets in Korea, Singapore, Hong Kong, and supermarket chains in the United States of America including 150 stores in New York city.
'Eco science' is rapidly developing so the process of continuous improvement is ongoing. ecostore's team of chemists (led by Sir Ray Avery) continually review and refine product formulations as new science comes to hand. Their team are passionate and committed to continue the journey Malcolm and Melanie started 18 years ago.
SETTING THE STANDARDS IN PACKAGING
ecostore will be the first New Zealand company to use post-consumer recycled plastic for packaging with bottles made in New Zealand. This means their bottles will be made from plastic collected from roadside collection. This represents a $1M+ investment overall. Many people are unaware that there is currently no infrastructure in New Zealand to use post-consumer recycled plastic. ecostore's investment is part of their long-term strategy to recycle and regrind empty containers for their own re-use.
MALCOLM RANDS – FOUNDER AND CEO OF ECOSTORE COMPANY LIMITED
Malcolm has been awarded the Green Ribbon Award from the Ministry for the Environment, plus two environmental awards from the Auckland Regional Council. ecostore was awarded the New Zealand Sustainable Business of the Year in 2010.
For two years he made weekly appearances as ecoman on TVNZ's Good Morning Show offering expert advice on ways to 'green up' yourlife and is still a frequent media commentator and regular radio guest on both sides of the Tasman.
Malcolm has been active in the sustainable scene for over 25 years. He co-founded New Zealand's first permaculture eco-village in 1986, and was a foundation member of the New Zealand Sustainable Business Network. Malcolm has been added to the World Class New Zealand International Network.
Malcolm is the chair of the Fairground Foundation, the not-for-profit arm of ecostore.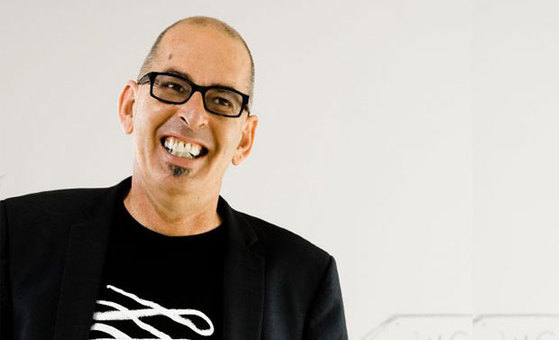 FAIRGROUND FOUNDATION
A percentage of ecostore profits and other resources are channelled into a not-for-profit called the Fairground Foundation that focuses on creating a healthier, more sustainable world through courageous leadership and 'on-the-ground' action. Its purpose is to create projects that make a difference in people's lives and to the communities they live in, particularly in the areas of health, culture and sustainability.
An example of Fairground's work is the Urban eco village:
Fairground has started a consultation process with a wide group of architects, town planners, developers and building suppliers to look at high density eco housing close to the heart of Auckland city. Malcolm brings his experience of founding one of New Zealand's first permaculture eco-villages to the table. With the population increasing and becoming more urbanised ecostore believes it's imperative to create practical, commercially successful green solutions for healthy housing and sustainable living. ecostore's plan is to create a vibrant, healthy urban eco-village that's so successful it will be copied by developers worldwide.

ECOSTORE'S PRODUCT PHILOSOPHY & PROCESSES – WHAT SETS THEM APART
ecostore is an ethical company which has an holistic approach to product development. Their world class team of scientists and chemists (Sir Ray Avery, 2010′s New Zealander of the Year, is their lead formulating chemist) evaluate the implications and impact of their processes on living systems every step of the way.
PRECAUTIONARY APPROACH
In accordance with their precautionary approach, ecostore excludes any ingredients they believe are toxic or unnecessary – in fact they even won't use some natural plant and mineral based ingredients if there is any doubt about their safety for people or the planet.
PERFORMANCE EXCELLENCE
ecostore undertakes independent efficacy testing for every product and are not satisfied until they are proven to work as well as, if not better than, the leading brand alternatives. For ecostore it is of the utmost importance that choosing a healthier alternative does not mean having to compromise on performance.
FULL DISCLOSURE ON PRODUCT LABELS
ecostore is committed to helping people make more informed choices about what they buy. They fully disclose ingredients used on packaging, (even though this is not currently required of cleaning products in New Zealand).
LESS IS MORE APPROACH
ecostore believes in using the minimum number of raw materials required to achieve the best result. They do not use bulking agents or fillers that can give a misleading perception of more value. This means people only need to use a little, so end up saving money overall.
"Perfection is achieved not when there is nothing more to add, but rather when there is nothing more to take away."
– Antoine de Saint-Exupéry
More Information: www.ecostore.co.nz