Natural healthcare company Comvita has grown to become an international success story, exporting its high quality natural health products around the world on the back of natural health and sustainability principles. Comvita produces and exports an extensive range of natural healthcare products across its four core business platforms – personal care, health care, medical care and functional foods. Comvita's core product platforms sit squarely in the "health maintenance and illness prevention" category of the healthcare sector. Its key businesses are based on 5 key natural ingredients – propolis, medical grade manuka honey, broccoli, olive leaf , and omega-3 – the majority of which are sourced or derived from New Zealand.
Sustainability runs deep in Comvita's DNA as a company. It is the foundation of the business that extends well beyond the products Comvita sells. According to co-founder, Alan Bougen, Comvita's underlying philosophy has always been to be a trustworthy, innovative, health brand that endows its customers with wellness through nature. "Comvita is in the business to help improve people's health and to benefit the community and natural world around us. We have never lost sight of this vision".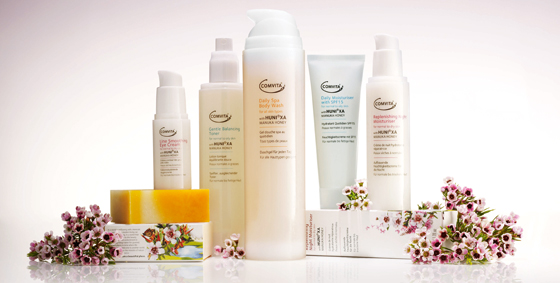 CEO, Brett Hewlett, also says sustainability extends beyond the environment and is focus on the broader population says. "Our products are designed to keep people well as opposed to helping sick people better – and in so doing lead to a more sustainable healthcare model for communities all over the world".
Stemming from the company's early beekeeping heritage and business based on honey and bee related products there is an unspoken common ethos within Comvita about environmental care and wanting to "do good" for the planet. "Wherever we've gone and whatever opportunities we have had with taking our brand to the world we've always taken a holistic approach to sustainability".
Today Comvita has an array of initiatives that build on its initial foundation of environmentalism including a challenging carbon reduction programme aimed to reduce the carbon footprint of its key product ranges over their entire lifecycle. Comvita call this its "Hive to Honey" initiative. "We've always tried to look at smarter way of doing things and believed that we should always be careful about how we are using the Earth's resources. Small initiatives that pointed to our underlying philosophy of doing good that we've since blossomed out from" says Bougen.
A sustainability value story that has clearly paid off. Today Comvita employs over 250 people around the world and for the year ending 2011 generated revenues in excess of NZ$82 million -a five-year compound average growth rate of sales 20%. While New Zealand remains an important market for Comvita comprising 21% of total revenue, almost 80% of Comvita's group revenues are now export driven. Comvita's key international markets include Asia, Australia, the UK and Europe.
Key to Comvita's growing export success its it focus on providing value added scientifically tested natural product solutions based on natural ingredients sourced primarily from New Zealand's green and natural pastures. "There is untapped power and intelligence in the natural resources that surround us".
In Comvita's current markets alone, total category sales of natural health products are forecast to be $100 billion by 2015 outlining the importance of leveraging New Zealand's fertile land, as well as the clean and green brand associated with this. Hewlett say that practically 100% of the company's growing revenues are directly linked to developing and manufacturing products based on sustainable and green solutions. According to Hewlett, Comvita's extensive clean, sustainable product offerings ensure that Comvita as a company can continue to grow and prosper. "Failure to embrace a green agenda will surely lead to an inability to grow and our ultimate demise as a brand".
Testament to Comvita's success steeped in sustainability is the success of company's Medihoney range™ – a suite of medicinal products using an advanced medical grade honey pioneered and developed by Comvita for the medical market based entirely on Manuka honey's healing powers. Manufactured under highly stringent environmental criteria and practice Medihoney™ is one of the few natural based products accepted by the FDA as a "medical device". The Medihoney™ professional range now has widespread application across the US medical profession and this market is steadily growing for Comvita.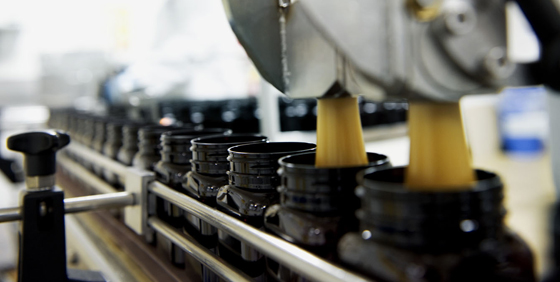 Further proof that sustainability is working wonders, Comvita now sells directly to health food, pharmacy and grocery retailers in its UK and Europe markets. Channels that are typically dominated by large companies such as Sainsburys, Waitrose, Boots, and Holland & Barrett and where lack of sustainable practice and sustainability is increasingly become a significant barrier to entrance for "smaller" players like Comvita.
The company has also won an array of business awards over the years on the back of its commitment to business and the environment including:
Winner of the 2011 Cathay Pacific HKNZBA award for 'best use of Hong Kong by a New Zealand company for its business'
New Zealand Sustainable Business Challenge 2006
Bronze award at the 2008 Green Globe Awards
Supreme winner of the 2006 the Bay of Plenty Sustainable Business Awards
Trailblazer winner at New Zealand Sustainable Business Challenge 2006
From a broader, national perspective, Hewlett believes that believe developing a strong local industry steeped in clean technology and green solutions is both essential for NZ's credibility as a progressive nation and its commercial viability as a nation in the world arena. "A massive commercial opportunity exists for NZ to play a role in progressing clean technologies and securing a premium price position for all things produced in New Zealand" says Hewlett. " We would be considered foolish and reckless to squander our reputation for the sake of a perceived benefit of not wanting to be the first, or not wanting to invest in such technologies now because we think too short term.
Hewlett says that in the absence of NZ government mandating clean and sustainable business growth, and the lack of a general willingness of politicians to hold or at least articulate a vision for the nation's future, the sustainable business agenda will ultimately be driven by innovative companies and individuals who recognise the opportunities. Why? "Simply, because to do anything else would be incredibly stupid and cement forever our low status in OECD economic, environmental and social rankings."
More info: Comvita Group