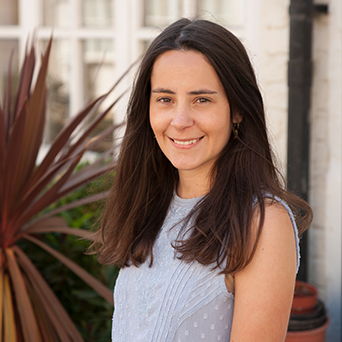 It's now abundantly clear that, financially and technically, the world can reach net-zero greenhouse gas emissions by 2050. Despite the postponement of the 2020 UN climate summit (COP26) and the ongoing Covid-19 crisis, a wave of net zero commitments at the national, sub-national and corporate level have breathed new life into urgent climate action. As the world looks to recover financially and socially from the pandemic, for New Zealand, the $42 billion stimulus investment towards infrastructure is an opportunity to build forward better, to move away from fossil fuels and fast-track a 100% clean economy.
The Zero Carbon Act 2019 binds New Zealand to the reduction of all greenhouse gas emissions to net zero — bar methane. Recent advice from the Climate Change Commission (CCC) confirms that New Zealand is not on track to meet its 2050 targets, earmarking an increase in renewable energy as a leading priority. As part of its green recovery, the 2020 Labour government has pledged to advance the target of 100% renewable electricity generation from 2035 to 2030. A worthy goal, but New Zealand already produces 84% of its electricity from renewables. In fact, New Zealand's electricity portfolio would become almost fully decarbonised by 2035 under a business as usual scenario. In addition, the Interim Climate Change Commission (ICCC) outlined that achieving 100% renewable electricity may not actually be the most cost-effective policy, but rather a ~95% renewable mix due to the high cost associated with decarbonising the final 5%, which may require overbuilding renewable generation.
A recent development — the confirmed closure of the Tiwai Point Smelter at the end of 2024 — could "free up" 13% of our current electricity production, allowing for an even more achievable 2030 target, cheaper power over the long run and a relieving of the pressure on new electricity generation. Generation that will be needed for the accelerated electrification of transport and uptake of EVs, industrial process heat and the building supply. Though irrespective of Tiwai Point's future, New Zealand needs concrete policy for total decarbonisation across our entire energy system, not just electricity. To get there, New Zealand's pandemic recovery stimulus efforts can still focus on a suite of complementary measures, including decarbonising our transport sector with an increased uptake of electric vehicles and green hydrogen, investing in energy efficiency measures, and eliminating emissions from process and industrial heating. We are well placed to generate energy from renewable sources as the country lies between two tectonic plates, it's coastal, mountainous and windy with, until now in certain regions, plentiful rain. The country's renewable energy portfolio consists of predominantly hydro, wind, bioenergy and geothermal. There is heavy reliance on hydro, providing the majority of electricity needs – some 5,000 MW of installed hydro capacity (MBIE). But New Zealand continues to be exposed to the risk of dry-years — so in times of lower rainfall than usual — the problem can be managed with existing hydro and new renewables capacity and technology.
"Due to geography, low population density to landmass and abundance of natural resources, New Zealand has inherited a natural strategic advantage.
One suggested solution is a pumped hydro energy storage facility at Lake Onslow in Otago — infrastructure which may not be required. Covid-19 has reminded us of the need for resilience and flexibility, which does not necessarily require a huge focus on large-scale, multi-billion dollar infrastructure projects that rely on ageing technologies. New Zealand has a unique opportunity to combine its renewable energy opportunities with emerging data-driven technologies, and build flexibility into infrastructure development, and with agility a more efficient and diverse energy system.
Energy efficiency must be prioritised as a key component in reducing the overall cost of decarbonisation, a focus highlighted by the CCC's recommendations. New Zealand is the 6th most energy intensive country in the OECD, 18% higher than the average (MBIE). About a third of New Zealand's electricity demand comes from households, a large number of which do not meet insulation standards, leading to colder homes in winter which are less efficient and more expensive to heat. World-leading standards for energy efficient building and housing are needed, utilising offsite manufacturing and smart grid technologies for distributed energy usage. Demand-side management with incentives for reduced electricity use in times of peak demand should also be applied. Technologies including network-connected batteries to store solar, hydro and wind energy and rooftop solar systems both on both domestic and industrial buildings are needed. 
Complementary policies with both socio-economic and energy efficiency benefits should also be ramped up, including subsidies towards warmer, more insulated homes which are cheaper to heat. The state of Victoria, Australia, recently pledged $797 million towards household energy efficiency initiatives, including a $1,000 rebate for low-income households to replace old heaters with modern split-systems and upgrades to thousands of social housing properties. The same policy could be applied for state-owned buildings including hospitals, schools and prisons, many of which use coal and gas-run boilers. The COVID-19 stimulus is an opportunity to update this infrastructure. Consistent with that approach, new policies must expedite the removal of carbon fuels in commercial heating, currently accounting for around 9% of our emissions profile.
The transport sector contributes around 20% of New Zealand's greenhouse gas emissions and rapid reductions across the industry are critical to the success of a net-zero future. Transpower's 2020 report Whakamana i te Mauri Hiko – Enabling our Energy Future reinforces the importance of decarbonising our transport system as a priority, also stating that 40 new grid-scale renewable electricity and battery projects will be required over the next 15 years – the equivalent to what has been built over the last 40. Decarbonisation of transport will also require significant investments in new electricity network infrastructure. Other renewable fuel sources including biomass, hydrogen, biogas, direct geothermal heat and biofuels will all play an important role where electrification is not an option.
With New Zealand's renewable electricity platform we should be a world leader in the early adoption of electric vehicles, vertically integrating wind and solar generation with transportation use. To prepare for this, there must be more investment in smart-grid technology now to allow for a more rapid uptake in EVs.  A key priority should be setting a date for ending the sale of Internal Combustion Engine (ICE) vehicles, with the CCC recommending the majority of light vehicles imported into New Zealand by 2032 be electric. The UK government has recently fast tracked a ban on new ICEs to 2030. To lead from the top, the government light fleet should be entirely electric by 2025. While the government could also consider rebates for lower income buyers and removal of road user charges as initial incentives, the cost of EV manufacturing is continuing to fall and expected to reach parity with ICE vehicles in 2024. The subsequent growth in demand and required expansion of the electricity system can be met by expansion of wind and solar generation from the 2030s.
It is also crucial we revisit the Road User Charge exemption to include green hydrogen. Just 4% of vehicles on New Zealand's roads are heavy duty transport, despite constituting 25% of the transport sector's emissions. For context – for every line-haul truck a business converts to zero-emission, they will reduce the equivalent emissions of more than 150 cars. The Energy Transitions Commission predicts that hydrogen demand could reach 800 Mt per year by 2050. Hydrogen is another piece of the puzzle and vital to achieving net-zero overall, in particular in decarbonising heavy industry and heavy-duty transport including trucking and shipping. In the move away from fossil fuels, scale-up of investment in these emerging low carbon fuels is key.
Economic and social advantages
The next decade is critical if we are to get on track to achieving our 2050 goals and a solid plan is needed now. However, we must also mitigate the costs to society of achieving the necessary momentum towards our renewable objectives, and ensure a just transition. Job reallocation and investment in retraining for those in fossil fuel dominated industry is critical, especially given the already devastating impact of COVID-19 on employment. With the right planning, we can maximise the socioeconomic advantages of the energy transition.
Obvious climate and environmental benefits aside, renewable power is increasingly cheaper than any new electricity capacity based on fossil fuels (IRENA). Despite some slowdown in construction and renewable infrastructure activity due to global lockdowns, renewable auction volumes are at historic highs. Renewables have proven their resilience with record growth projected for 2020 and 2021, accounting for nearly 90% of the increase in total global power capacity this year (IEA).
New Zealand's transition to 100% renewables will drive job creation given the right retraining programmes – a potential lifeline for our post-COVID-19 economy, with the CCC expecting employment to rise in the circular economy, development of biofuels and hydrogen and in the deployment of new technologies. Trends show that future employment in the energy sector will be predominantly driven by renewables (IRENA), accounting for an estimated 11.5 million jobs globally in 2019. Employment has naturally become a central feature in government planning for low-carbon economic growth. A number of governments have prioritised renewable energy development, not only to meet net-zero emissions targets, but also with the aim of creating employment opportunities. A recent study from Vivid Economics found that the UK Export Finance ministerial department could create and support up to 42,000 jobs by 2045, up from just 2,000 in 2020, by switching focus from oil and gas to renewables.
"In addition, renewables could support an improved gender balance in the future energy sector. Women currently hold an estimated 32% of the world's renewable energy jobs as opposed to 22% across fossil fuel employment. Although this still hardly indicates gender equality in the renewables sector, - given the fact that unemployment as a result of COVID-19 has disproportionately affected women, this is still a factor to consider.
Finally — despite reports to the contrary, New Zealand's global clean and green brand is still our most valuable asset: pre-pandemic, tourism was the largest export industry in terms of foreign exchange earnings. Much of our global export market, including meat and dairy, lean on this reputation. When New Zealand opens its borders again to tourists, we need to be sure this trust still exists. Declaring a climate emergency and enshrining net-zero by 2050 in law superficially maintains this image — but actionable policy can cement it. If we continue to not walk the talk, our failings will catch up to us. No other country in the world trades on its green credentials to the extent Aotearoa does, yet according to Statistics New Zealand, gross GHG emissions in 2018 were 24% higher than 1990, calling into question our very brand. Without, for instance, radically addressing the transport side of the energy equation, we are at serious risk of losing our long-entrenched trading and diplomatic advantage, not to mention falling short of our 2030 and 2050 international climate commitments.
This really is our once-in-a-generation opportunity to drive pandemic-relief stimulus into net zero-consistent technologies and systems. With political will, there is still time. Aotearoa has long held a global advantage courtesy of its green electricity — but it's high time we shared that renewable advantage across our whole energy economy.