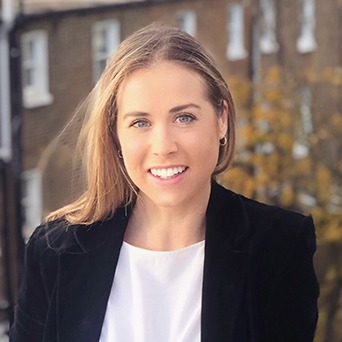 As the climate crisis deepens, we are becoming more aware of just how badly we have failed to respect our most precious asset: nature. We depend entirely on it for our food, our air, our water and our shelter, and yet, we have been neglecting and exploiting nature for decades, even centuries. Nature-based solutions (NbS) promise to redress the balance by restoring habitats and ecosystems. In doing so, we can tackle the biodiversity crisis, meet our climate targets, adapt to flood and drought and improve public health and wellbeing, all at comparably low-cost.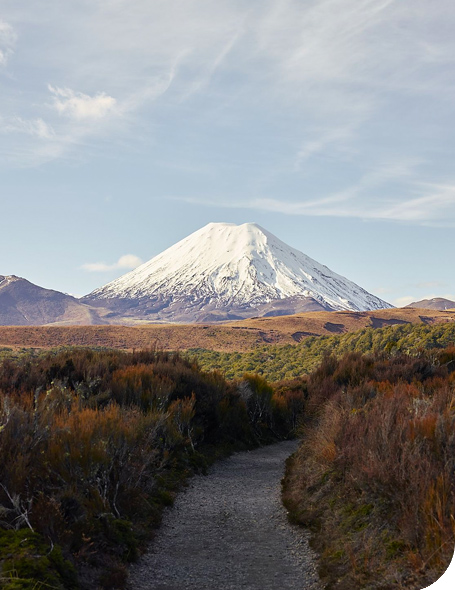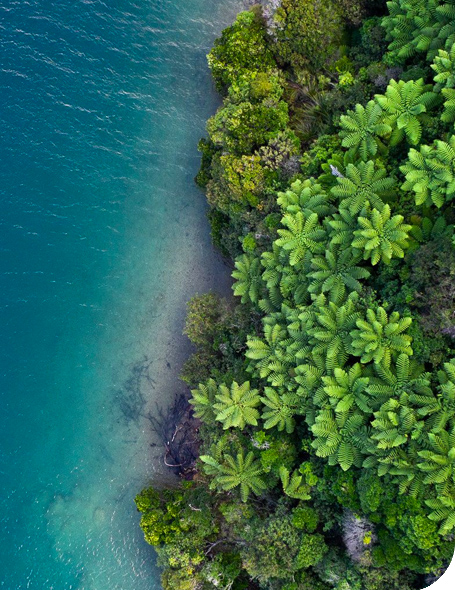 In a pandemic-stricken world, NbS have captured the imagination of a society ready to reconnect with the beauty and romance of nature. Even before Covid-19, NbS have been advancing up the global climate agenda, endorsed in the IPCC Special Report on 1.5°C and declared a 'pillar' of climate action at COP25 – a move advocated by New Zealand as co-leader of the Nature-Based Solution Coalition in 2019. Despite this, and the fact they promise to deliver one-third of the most cost-effective climate change mitigation needed by 2030, NbS currently only receive 3% of global climate investment. With the rise in understanding of natural capital and how our economies depend on nature, it is clear that global investment needs to be scaled up significantly, and quickly.
Aotearoa, known for its pristine native forests, thriving plantation forestry industry, protected wetland areas and world-leadership in regenerative agriculture practices, already has nature and natural capital at the heart of its economy, and has taken unprecedented action to protect the natural environment through legislation. But we are still a long way off realising the full potential of these options to ensure they are supporting our net-zero goal.
The relationship and connection that New Zealanders have with nature is a unique advantage for Aotearoa — this role of stewardship and kaitiakitanga should be the bedrock of our climate action.
Native forests — home to some of New Zealand's most iconic trees including rimu, tōtara, kauri and matai — covered over 80% of the country before people reached the shores and began clearing for settlements and farming. Today, just 38% of Aotearoa is covered in trees – 8 million hectares of native forest and 2.1 million hectares of exotic plantation forestry.
While this is higher than the global average (31%), the Government is significantly increasing forest cover through theOne Billion Trees programme, which aims to double the current planting rate to reach one billion by 2028, and remove up to 384 million tonnes of CO2in the process. That's nearly 5 years' worth of domestic emissions. The 'right tree, right place, right purpose' mantra is a central tenet to the plan, looking to encourage a careful balance of both permanent and plantation forestry, and crucially, a mix of native and exotic species.
Getting this balance right is no easy task. There is an ongoing (and heated) global conversationaround the use of native or exotic forests for climate change mitigation. In New Zealand, fast-growing exotic species likepinus radiata can sequester up to four times more carbon than native species in a short period (20-30 years), so seem like a clear winner if the goal is to reach net-zero as quickly as possible. However, as noted in the Climate Change Commission (CCC) draft adviceto the Government, over-reliance on exotic plantations in the short term will likely leave us in a difficult position come 2050, particularly if emissions aren't sufficiently reduced. For that reason, the CCC places more emphasis on the role of permanent native forestry which can act as a long-term carbon sink for centuries, a time-frame better aligned to offset long-lived gases like CO2.
The CCC analysis is helpful to clarify policy thinking, but misses much of the nuance of trees as a NbS, including how trees can be incorporated into landscapes in other ways, options for plantation native forestry for sustainable timber, the role of forest management and how agroforestry fits into the picture. They particularly fail to factor in the wider ecosystem benefits of native forestry, particularly for biodiversity, soil health, erosion control, water quality and flood management. O Tātou Ngāhere (Our Forest) explores in much greater detail the role of native forests in New Zealand's low-emissions future.
New Zealand has a wide geographical range of wetlands, both freshwater and coastal. These landscapes provideunparalleled ecosystem services, protecting water quality, mitigating flood and drought and providing habitats for vulnerable plant, bird and fish species, including taonga species. Wetlands also provide recreational benefits and cultural resources, including flax and raupō, and are home to some important native tree species like kahikatea, pukatea, ti kouka, and manawa (mangroves).
"Wetlands are critical. Globally, they are our biggest terrestrial carbon store and, in Aotearoa, wetlands have the highest carbon stock of any soils, storing up to 136 tonnes of carbon per hectare, 30-40 tonnes more than grassland or forest soils.
Since European settlement, over 90% of New Zealand's wetlands have been drained for development or agriculture – one of the highest levels of wetland loss in the world. What remains is threatened by the same threats we see in the wider water environment: urban and rural runoff, diffuse pollution, plant and animal invasion and forestry harvesting. As a signatory to the Ramsar Convention on Wetlands and Convention on Biological Diversity, the New Zealand government has a responsibility to restore, protect and enhance wetlands, a responsibility that is not being upheld.
Due to the degradation of these habitats, between 1990 and 2018, New Zealand's wetlands went from being a net sink of greenhouse gases to a net-emitter. This is a huge problem, but one that can – quite literally – be reversed. The CCC barely mentions wetlands in its draft advice, saying that "it is not yet known" if New Zealand's Nationally Determined Contribution (NDC) will include wetlands, noting that the emissions of wetland are highly uncertain, but recommending the Government should "investigate the feasibility of including these land areas in future". The CCC had an opportunity here to implore the government to fully recognise the huge potential of wetlands as a carbon sink, and it failed. This approach demonstrates the shortcomings of viewing NbS purely through the lens of international accounting practices and NDCs. As the benefits of NbS centre on natural capital and are therefore harder to clearly quantify, they seem to get lumped into the 'too hard basket'. This means they miss out on the international recognition, and therefore funding, as a potential climate solution.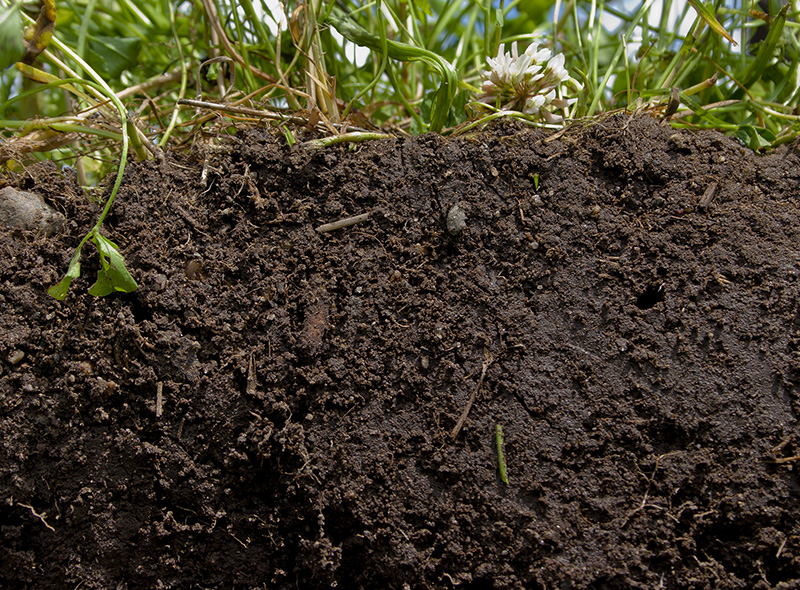 Nearly half of New Zealand's greenhouse gas emissions come from agriculture, mostly methane from livestock. The CCC devotes much of its draft advice to this problem, looking at how new technology, vaccines and productivity improvements could reduce those emissions by up to 47% by 2050. However, the advice almost entirely ignores the most important part of a farm system, and the area with the most potential for carbon removals: our farm soils. Globally, the top 30cm of soil hold almost double the amount of carbon in the atmosphere and just a teaspoon of it could contain thousands of species. With agriculture such an integral part of New Zealand's economy, unearthing ways to incentivise NbS in harmony with productive agriculture is critical.
Enter solutions like regenerative agriculture. Regenerative agriculture is best described as a series of principles for farming that have soil health and soil carbon at their heart. The beauty of regenerative agriculture is that it can look slightly different on every farm, but it generally involves using cover crops, increasing plant diversity, incorporating livestock in arable rotations and using no-till practices. By farming in a way that supports ecosystems, yields can be increased, biodiversity promoted and potentially, CO2 removed from the atmosphere and stored indefinitely. Understanding how soil carbon fits into the climate picture is pivotal for targeting the most effective climate solutions, as just a 1% increase in soil carbon could potentially offset all current emissions in New Zealand. But it's by no means that simple and there's a reason the CCC and other climate organisations around the world are dragging their feet when it comes to considering it an option for carbon removals — soil carbon may not always be a permanent store of carbon as it is extremely vulnerable to flood, drought and land use change. 
"To make a difference to atmospheric carbon levels, we need to know removals are permanent.
To help ensure this, a two-fold approach could be taken here: in certain areas New Zealand already has high stocks of soil carbon so we should start by ensuring all farming practices protect that carbon store. Secondly, wherever possible, we should be aiming to increase stored carbon with careful land management practices.
To fully harness nature as a climate solution, we must completely reframe the way we view our natural resources and landscapes. The simplest way is through full natural capital accounting – shifting financial investment away from activities that harm our environment and towards those that enhance it.
These kinds of strategies are just starting to be explored within Government. For example, MPI has launched a Fit for a Better World report, aiming to strengthen New Zealand's bioeconomy as part of our recovery from COVID-19. While this strategy aligns well with many of the principles of NbS and natural capital, particularly in aiming for zero carbon emissions and reversing biodiversity loss, it does not specifically reference either. These options should be more clearly prioritised and streamlined throughout government policy, with science-based targets alongside strong regulation, monitoring and enforcement.
There are strong links between a natural capital approach, carbon pricing and climate finance. The private sector has a role to play here in establishing fit-for-purpose carbon offset markets and payments for ecosystem services. For decades, New Zealand's economic policy has been market-led, with limited government investment in the primary sector. While this gives New Zealand farmers an opportunity to tap into an emerging international market for low-carbon food, it does place New Zealand at odds with other countries where agricultural subsidy schemes can be harnessed to support natural capital. The UK, for example, is overhauling its agricultural subsidy system post-Brexit, phasing out payments to farmers based on land ownership, and instead paying 'public money for public goods' – essentially, delivering environmental and social benefits. Without public investment as a primary lever, we instead need a balanced combination of regulation, voluntary incentives and private markets to drive the necessary implementation of NbS.
New Zealand has ambitious climate targets and, as rightly noted by the CCC, these require bold policies and a paradigm shift in thinking. Decarbonising the economy while harnessing NbS provides us with an opportunity to simultaneously meet our climate goals and create a fairer, more resilient society.
While we need strong government and private sector leadership, ultimately the responsibility sits with us, as citizens: we must reconnect with nature, our most precious asset, in order to hold ourselves accountable in protecting it.