– Content Marketer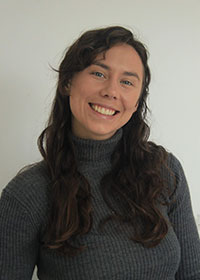 Ursula is a passionate environmentalist and content marketer. She is a graduate from the University of Otago with a BSc in Ecology, Environment & Society(2014).
Ursula has a range of experience working for NGO organisations in Aotearoa and the United States and is developing a comprehensive understanding of the global green growth and environmental advocacy space.
Ursula believes that content creation and social media distribution go hand in hand and provide an important opportunity to tell meaningful stories to create lasting change.
To this end, Ursula is working to help communicate the vision of Pure Advantage in Aotearoa; that through green growth, the people and businesses of New Zealand will realize a healthier, wealthier future that is more sustainable in every sense.