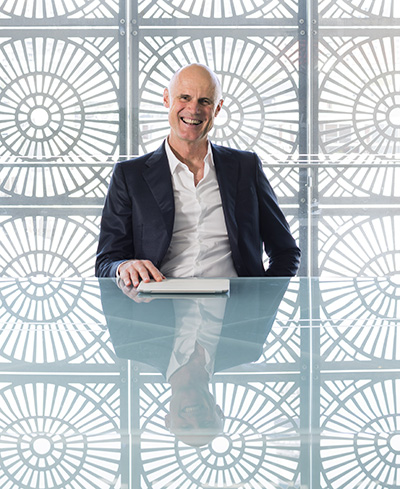 "The aims of Pure Advantage are to capitalise, based on our national strengths, on the biggest economic opportunity since the Industrial Revolution. The opportunity stems from exponentially growing demand for renewable, low carbon technologies and resources, which is being driven by exploding population and affluence. To protect our clean, green Brand NZ that is highly valued by overseas customers and a key part of our national cultural values. Do we want to be known as a small, polluted country or a 100% pure paradise? The choice is ours.To save money at both a national and individual business level. As costs of resources like energy and water escalate, businesses that reduce their footprint are making significant savings. At a national level, things like replacing old electricity transmission lines have a huge ROI. To mitigate risks: of growing resource prices (what happens to small, imported resource-dependent economies in the future if e.g. oil hits $200, $300 or $500 a barrel?); of international regulatory or market tariffs against "free-riding" countries and companies; and of ecological damage ranging from health-damaging pollution to global and local effects of climate instability."
Phillip Mills is one of the pioneers of the international fitness industry and a driving force behind the popularisation of the modern group fitness experience. In 1980 Phillip developed the unique Les Mills brand of exercise-to-music systems that today are offered in more than 13,000 fitness clubs in 75 countries through the Les Mills International brand. Phillip also developed a group fitness management system for maximising the commercial benefits of the Les Mills programs. In 2004 Phillip was named New Zealand Entrepreneur of the Year by international services firm Ernst & Young.
Phillip has also excelled in the field of athletics, competing at the 1974 Commonwealth Games in the 110m hurdles, and four years later in both 110m and 400m hurdles.