While the last section highlights the current constraints on our impact investment market, there is no reason to feel discouraged about the potential of its future development. All of these current deficiencies are typical in other impact investment markets emerging around the world, and we have the benefit of learning from the experiences of more developed markets, and adapting their solutions to our context, as we catch up.
As this report has outlined, we have momentum in many areas, and some significant and specific market opportunities. Some of these factors are unique to Aotearoa New Zealand, and our other qualities as a nation could propel us from fast-follower to a global leader within the next five years, should we choose to do so.
This report is not a strategy document, it is a discussion document, a collection of provocations which seeks to inform debate, with the aim of fostering self-organisation and coherent action. However, having curated expert insights in relation to some specific market opportunities, we conclude with some more general recommendations, which we believe should be part of the agenda as and when strategy is developed.
1. Take an ecosystem approach
Building a market can also also be understood as building an ecosystem – a collection of different but interdependent parts. This includes stimulating supply and demand, improving intermediation, evolving policy, building a knowledge base, strengthening professional capability, and increasing connectivity and cooperation. Any development strategy should take an ecosystem approach and look to advance all aspects of market concurrently – doing a little in all areas is of more value than doing a lot in one or two. Being ambitious in all, is better.
2. Develop a policy agenda to align capital with priorities
Impact investment will happen without Government but a lot more will happen with it. Governments have always played a role in building markets, and impact investment should be of particular interest to them, as its success will directly contribute to a number of pressing and strategic priorities, for which they will be held accountable.
Government should locate responsibility for impact investment in a Ministry that has seniority across agencies, potentially Treasury, and understand the market's strategic significance as a key enabler of the Living Standard Frameworks, its associated policies, and the SDGs more broadly.
Government would do well to resource the IINABANZ with immediate effect and then work with it to undertake a full analysis of policy options and potential actions, considering Government's role in the market in different ways: regulator, builder, facilitator, investor, and participant / customer. This would include reviewing the efficacy of policies / actions taken in other jurisdictions, and their suitability for replication / adaptation in Aotearoa New Zealand.
A Government strategy should be developed alongside a market-led strategy held by the IINABANZ, to build on relevant, existing work streams, such as (inter alia) the Social Enterprise Sector Development Programme, the Green Investment Fund, the Social Investment Agency, and MFAT's Development Programme.
3. Anchor the supply of capital
Priority should be given to establishing a wholesale fund or similar, to play the pivotal role that these institutions are demonstrating in other jurisdictions. A key benefit of a wholesale fund is that it can anchor supply, both leveraging capital and co-investing to stimulate a broad range of activity – supporting and encouraging the development of new financing offers and innovation. By being both an independent and whole-of-market actor, these outcomes can be achieved in a way which is coherent and demand-led.
A wholesale fund can also play a key role in developing intermediaries and collecting market data. As an independent entity, a wholesale fund can cooperate effectively with the private, public, and philanthropic sectors, and facilitate productive activity between them. Critically, it will also have the size and stature to engage with institutional investors and help foster their engagement in the market.
4. Unlock consumer demand and activate financial citizenship
The rapid shift of KiwiSaver funds into responsible investment, driven by consumer sentiment, reveals an opportunity to activate citizens more deeply in investment strategies aligned with a more sustainable and equitable Aotearoa New Zealand.
In other jurisdictions, precedents in regulation are ensuring that these choices are given to savers. Both the UK Government and the EU require fiduciaries and advisers to ask their clients on their sustainability preferences. In France, the '90/10 Solidarity Funds' allow savers to allocate 10% of their pensions to social impact funds.
Unlocking consumer demand, and activating a financial dimension to citizenship, would seem a powerful step for our country to take. This would also be an appropriate step given that consumer research, undertaken by RIAA and Mindful Money, indicates that the majority of New Zealanders want the choice to make positive impacts through their investments.
5. Invest in the investment pipeline
The demand side of markets is highly varied in terms of organisations, geographies, sectors, capability, requirements, viability, and potential outcomes. Data points suggest that demand is growing but much of it remains latent, for a number of reasons touched on in the previous section. As a result, a demand side strategy will have to be broad reaching in its scope and weave into the support infrastructure and mechanisms that already exist, such the regional development agencies, and specialist capability builders working in the various fields of innovation, social enterprise, and indigenous business.
The provision of more innovation and readiness funding will be a significant enabler of increasing deal flow, especially if this can be allocated in efficient ways that are designed to connect finance with capability building and market access. Specialist support providers should insist on the early development of impact frameworks and the practice of reporting, and promote the use of common standards and tools.
6. Build a knowledge base
Improving knowledge and information in the market will offer benefits in a number of ways, including: improving deal-level practice and decision-making, aggregation and benchmarking of performance data, strategy and policy analysis, assessment and development of impact tools, informing professional development, and identifying trends, gaps, and new opportunities.
The success of a market knowledge base will be based on achieving qualities such as independence, accessibility, transparency, rigour, usability, and collective use. Placing data, methodologies, tools, and research in the commons, rather than as proprietary artifacts, is more likely to foster these outcomes. This approach has proved to be an incredible success in respect to initiatives like the Impact Management Project – which now looks to be emerging as the operating principles for impact management practice, globally.
This is an area where the universities have an important role to play but are currently dormant. Leveraging this existing, public, and considerable, knowledge infrastructure also has the co-benefits of being a ready-made facility for education and professional development, and providing spaces for various convening activities.
7. Support professional development
Strengthening professional capability within the impact investment industry will need to consider all aspects and functions of the market, and start with a broad campaign to improve general awareness and understanding. Specialised education and training will need to be specific to roles and responsibilities within the market (supply, demand, services, and policy), and should be developed in association with relevant professional learning and development organisations, including: Philanthropy New Zealand, The Institute of Directors, and The Institute of Finance Professionals. Upskilling in relation to impact assessment, management and reporting is required across the board.
More substantive learning and development programmes should be picked up by the universities, and be informed by critical analysis of the evidence and practice emerging from the field. This should be combined with the direct experience of entrepreneurs, investors, and other professionals active in the market. It is worth noting that an increasing number of leading international universities now offer specialised courses in impact investment, including: The University of Oxford, Harvard University, and The University of Melbourne.
8. Give the market a centre of gravity
Progressing and connecting these respective strategies is no trivial exercise, and it will require an organising force to provide direction and coherence. While the IINABANZ is a partner to this project, and we recognise the conflict of interest, we also have no hesitation in proposing that the IINABANZ offers the most appropriate vehicle for this role.
The IINABANZ has been established with the sole purpose of raising the profile of impact investment and creating the conditions that increases activity and impact across the market. Having recently secured Aotearoa New Zealand's membership to the Global Steering Group for Impact Investing, it represents our primary channel to international markets and governance structures.
As a neutral body, the IINABANZ has the ability to engage equally with both supply and demand sides actors, and also incorporate the insights, and interests, of intermediaries, policy-makers, professional services, and researchers. As its role is primarily around convening, synthesis of information, setting standards, and developing strategy. It also has the potential to evolve into a commissioning body. By this we mean a vehicle to deploy resources into infrastructure that will enable market growth (i.e. establish funds, intermediaries, knowledge platforms, etc), while being politically independent and not conflicted by seeking additional resources itself. This work would be accountable to an agreed strategy, that is nationwide, holistic, and long-term in scope.
Coming back to now, the market urgently needs credible, informed, and focussed leadership – the IINABANZ should be resourced to provide it.
9. Grow global connectivity
Like any other market, our national approach on impact investment needs to be strongly aligned with the global market, and our strategies should reflect this in a number of ways.
First, measurement and reporting practices. While the majority of impact investment in Aotearoa New Zealand will pertain to domestic value creation, we should ensure our accounting methodologies are compatible with global frameworks.
Second, leverage. Consistency in impact measurement and management increases opportunities to access global pools of capital, which dwarf domestic resources and are available to the right propositions. It also enables the growth and export of innovation - if we can articulate impact propositions in universally accepted 'currencies', recognition becomes a value driver (how long before blockchained QR codes on globally transacted goods and services map to impact metrics aligned with the SDGs?).
Lastly, while each national market will evolve differently, they will all share factors in common - support mechanisms, institutions, mechanisms, and policies. We have much to gain from investigating the successes and failures of market infrastructure in other jurisdictions, and then being better informed to determine the design and development of our own.
10. Demand clarity on purpose and principles of practice
As awareness of impact investing grows, there's a risk that the core proposition will become diluted and distorted. There have been incidences of this at a global level, where actors have co-opted the agenda for their own purposes, or simply haven't understood the underpinning concepts before acting.
As the market develops here, we can mitigate confusion, and the potential for misappropriation, by establishing good governance and clear principles of practice from the outset. While we will want to develop a kaupapa to reflect our unique culture, we will also do well to accept the globally accepted principles as our backbone.
To tackle issues of 'impact integrity, The International Finance Corporation (IFC) has just set global minimum standards for impact investing practice, with the backing of the International Monetary Fund (IMF) and the World Bank Group. These nine principles represent a consensus evolved from leading practitioners and institutions around the world. These principles of practice, in concert with the GIIN's and GSG's overarching definitions for impact investing and frameworks market development, should provide a strong and enabling foundation on which to build our own strategies and identity.
Key points
The most effective way to grow a functioning and productive impact investment market in Aotearoa New Zealand is through a systematic and coherent strategy.

This strategy should consider all components of the market ecosystem, and develop them concurrently.

Strong and clear principles of practice should be set, and promoted, at an early stage of market development, as these elements are hard to retro-fit and bad practice will undermine the market's growth and potential.

A critical part of implementing this work will be to have an independent organising force that can bring all stakeholders into play, and recommend / determine investments into market infrastructure without being conflicted or politicised. The best vehicle for this is the IINABANZ, which also has the credibility of being a recognised conduit to the Global Steering Group on Impact Investment.
Concluding remarks – our choice
Much of this report has gravitated to technical details, and that has been necessary because when discussing impact investment, we are considering a complex set of market arrangements that need to work well together in order to facilitate transactions and create positive change.
But at the heart of this, impact investment is only a tool in service to how we, as a society, wish to run our economy, in the brief time we, as individuals, have on this planet.
While things have never been better for most of humankind, we could be doing better, and we're loading unsustainable amounts of risk into the systems that enable these heady days of supercharged development.
We need to pause and dig deep to really acknowledge the significance of this reality, and the significance of this moment in time.
Change is challenging but it's also inevitable. So it comes down to whether we decide to proactively adapt the course of our development, or be reactive to the inevitable corrections that will come.
The choice offered by the potential of impact investing is really a decision about whether to invest in the reshaping of our financial systems, and gear them to work better, for more people, for the long-term.
It is a choice to accelerate the settings of the economy from the individual to interdependence, from extraction to regeneration, from exploitation to empowerment, from division to inclusion, and from the immediate to the intergenerational. It's a choice to evolve.
And if that's a choice you're willing to make – put your money where your mouth is.
About the author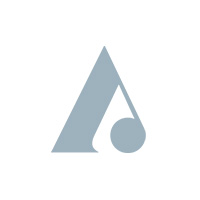 Subscribe to our newsletter
Join our mailing list to receive the latest news and updates on Pure Advantage and New Zealand's Green Growth.