– Content & Communications Manager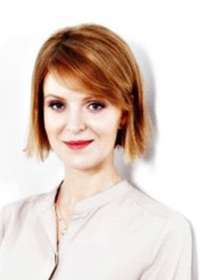 "I think society must focus on reinventing outdated economic models and turn dirty growth – based on fossil fuels, into clean green growth, hence I truly believe in the work organisations like Pure Advantage do and feel very fortunate to be part of it" – Indre Kleinaite.
Indrė has over 15 years professional experience in management consulting, sustainability, communications, organisational development, lobbying and politics in her home country Lithuania and Europe. She has written extensivelly on numerous sustainability issues and collaborated with mainstream media in making the topic popular among the general public.
Her work includes collaboration with international organisations such as Prince of Wales International Business Leaders Forum (IBLF), United Nations Development Programme (UNDP), Nordic Council of Ministers and Greenpeace European Unit. Her passion for sustainability has led her to work with a diverse range of organisations across public, private, academic and NGO sectors. She also founded and ran her own sustainability NGO in Lithuania, which is most prominent for a highly successful water campaign.
Indrė holds a Bachelor degree in Business and Economics from the Stockholm School of Economics in Riga, Latvia and a Master of Science in Responsibility and Business Practice from Bath University in the UK. She is also a certified coach and creative catalyst.