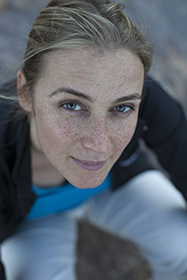 "I am thrilled to join many of New Zealand's leading business people on the board of Pure Advantage. To retain its unique position in the world New Zealand must pursue growth strategies that are in harmony with our incredible natural environment. Pure Advantage's efforts to promote such green growth is essential to New Zealand's long term success."
Victoria Ransom has been an entrepreneur since her early 20s. In 2008, she and her now husband Alain Chuard launched Wildfire Interactive, a groundbreaking social media marketing platform. Within a year, they'd taken Wildfire into profit, eventually signing 31 of the world's top 50 brands as clients. When Google aquired the company for $US450 million in 2012, Victoria became Google's Director of Product, exiting the company last year to pursue new interests.
A Harvard MBA graduate, she has been recognised by President Obama for her contribution to entrepreneurship, and was included among Fortune Magazine's "Most Powerful Women" entrepreneurs. Recently, the World Economic Forum named Victoria in its 2015 intake of Young Global Leaders, individuals aged under 40 "who represent the next generation of leadership".