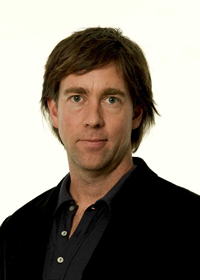 "Pure Advantage to me is common sense. So much of our identity as New Zealanders, who we are, is about where we come from. As New Zealanders the environment is a core part of our psyche and is reflected in everything we do; our housing, our sprit, even how we holiday and then this is expressed through the businesses we create and the products and services which are unique internationally. People want what we have. However our environment is taken for granted, pollution is increasing and our reliance on petroleum is increasing. These are different times than the times of our parents. There are other options. Pure Advantage is a think tank of committed people, who are facilitating a plan for New Zealanders to engage around tidying up our environment, making New Zealand as pure as it can be and then ensuring we get commercial advantage from that. Stronger businesses mean more jobs that pay more and that's what we need to keep our kids here in the future and to bring the standard of living up in New Zealand so we have not just a beautiful country but a fantastic lifestyle."
Jeremy Moon is the Managing Director of Icebreaker, New Zealand's largest adventure-wear exporter of 100% New Zealand merino wool. Jeremy established the brand in 1995, and with guidance from a strong Board of Directors, Icebreaker is now number five on the 2010 Deloittes Fast 50. It is the fastest growing mature business, on the register of the 50 fastest growing companies in New Zealand.
Icebreaker's key philosophies are basic and pure – "It's about our relationship to nature – and to each other."
Jeremy is the Chair of Better by Design; a non-profit group assisting other New Zealand businesses to increase export earnings through integrating design more successfully into their business, strategy, and products. Jeremy was appointed Member of the New Zealand Order of Merit for services to business, 2008.